Welcome to St Andrew's Episcopal Church - May 2020
Aug 8, 2023
Blog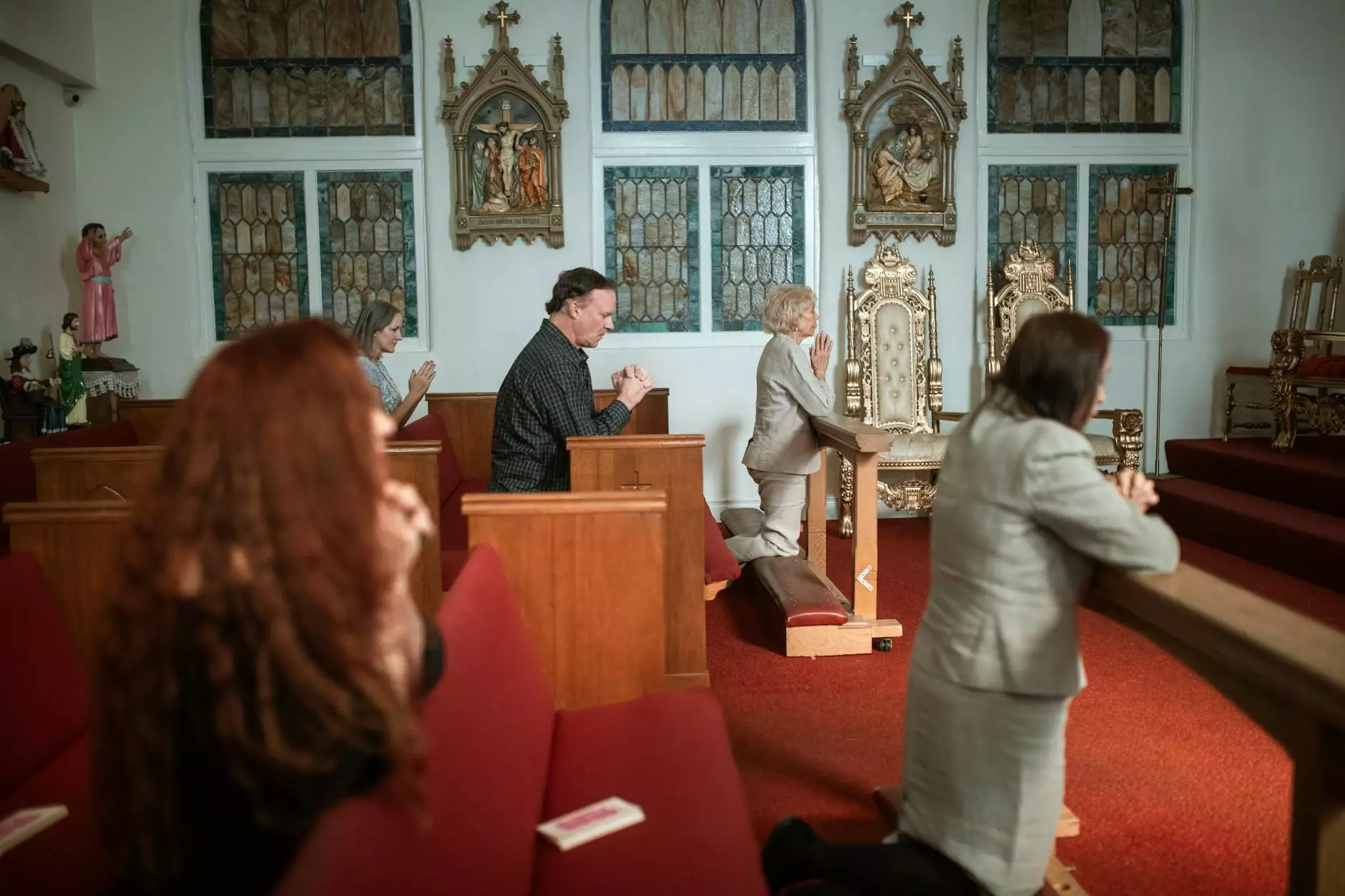 Embrace Community and Faith at St Andrew's Episcopal Church
At St Andrew's Episcopal Church, we are delighted to invite you to be a part of our vibrant and inclusive community. As a faith-based organization, we seek to cultivate spiritual growth and foster a sense of belonging for all individuals seeking a deeper connection with their faith.
Upcoming Events and Activities
Sunday Worship Services
Join us every Sunday in May 2020 for our soul-nourishing worship services. Our dedicated clergy and talented musicians come together to create meaningful and inspiring experiences for everyone.
Service 1: Traditional Worship
Time: 8:00 AM
Location: Sanctuary
Come and immerse yourself in the rich liturgy and timeless traditions of our traditional worship service. This reflective and contemplative service offers a peaceful start to your Sunday morning.
Service 2: Contemporary Worship
Time: 10:00 AM
Location: Fellowship Hall
Our contemporary worship service is perfect for those seeking a more laid-back, engaging worship experience. With modern music, relevant messages, and a welcoming atmosphere, this service is designed to meet the needs of individuals and families of all ages.
Bible Study and Small Group Sessions
Expand your knowledge of scripture and engage in meaningful discussions by joining our Bible study and small group sessions. Led by knowledgeable facilitators, these sessions provide a supportive environment for individuals to delve deeper into their faith and connect with fellow believers.
Serve the Community
As part of our commitment to serving the community, we have various volunteer opportunities available in May 2020. From serving at local shelters to organizing donation drives, these initiatives allow us to extend our love and support to those in need.
Children and Youth Activities
We offer a range of activities and programs designed specifically for children and youth. From Sunday School to fun-filled youth gatherings, we strive to create an environment where young individuals can grow spiritually and build lasting friendships.
Strengthen Your Faith and Be a Part of Our Community
At St Andrew's Episcopal Church, we believe that faith and community go hand in hand. By actively participating in our gatherings and events, you'll discover a space to cultivate your spiritual well-being, find support, and experience the transformative power of faith.
Contact Us
If you're interested in joining our community or have any questions, please reach out to us. We would love to speak with you and provide any information you need.
Phone: 123-456-7890
Email: [email protected]
Visit St Andrew's Episcopal Church
Plan your visit to St Andrew's Episcopal Church and experience the warmth and inclusivity of our community. We look forward to meeting you and sharing our faith journey together.
Address: 123 Main Street, Elyria, OH, 44035
Discover the Joy of Faith at St Andrew's Episcopal Church
St Andrew's Episcopal Church provides a nurturing environment for individuals to explore their faith, connect with others, and make a meaningful impact in the world. Join our community in May 2020 and embark on a enriching spiritual journey.