Archdiocese Information | Cincinnati, OH
Nov 13, 2022
Blog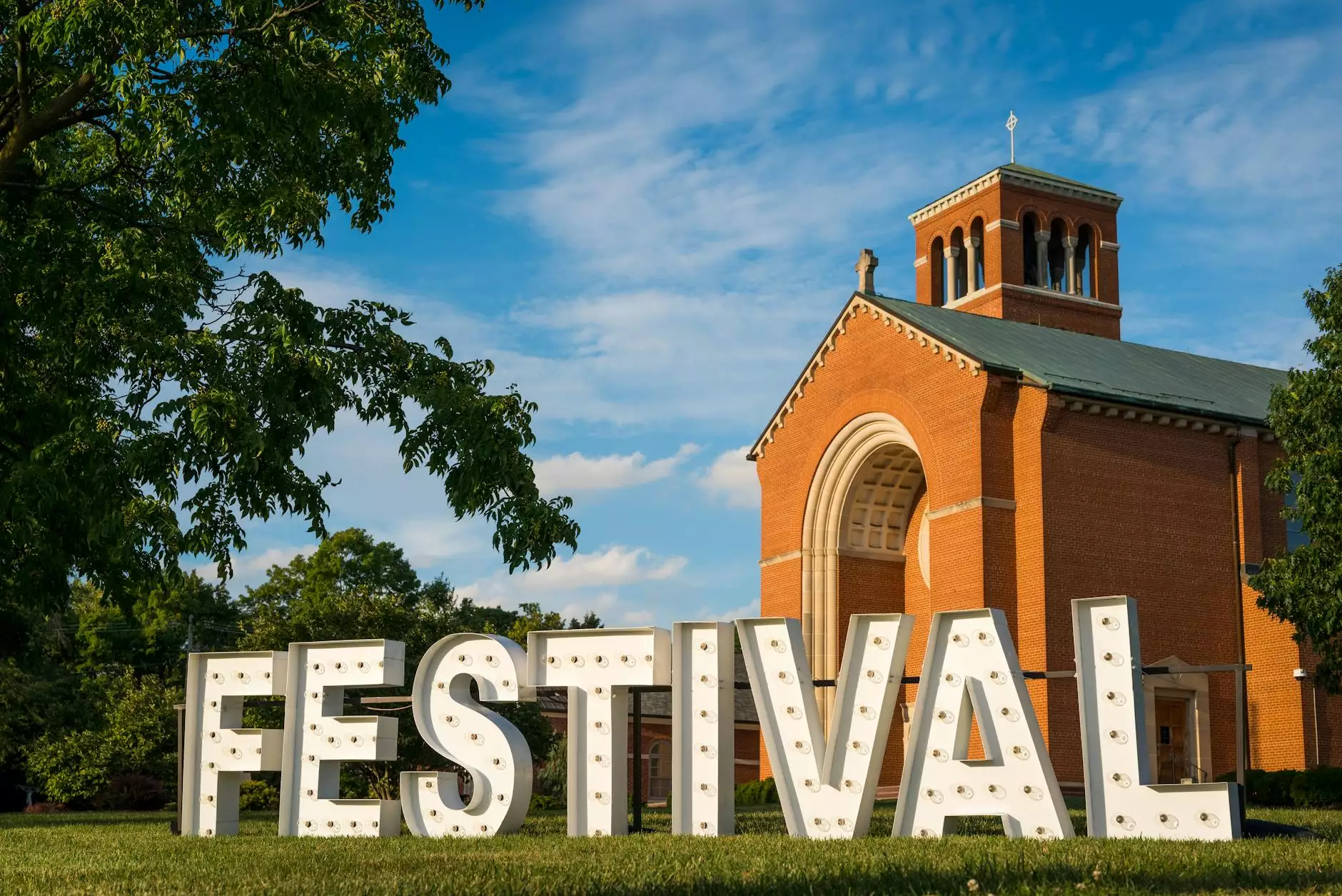 About St Andrew's Episcopal Church
Welcome to St Andrew's Episcopal Church! We are a thriving faith community located in Cincinnati, OH. As a part of the Archdiocese Information, we strive to be a beacon of light and hope to all who seek spiritual nourishment. Our mission is to uphold the teachings of the Episcopal Church, serve our community, and foster a welcoming environment for people of all backgrounds and beliefs.
Our Beliefs and Values
At St Andrew's, we believe that faith is a journey that encompasses both personal growth and communal engagement. We embrace the core principles of Christianity, including love, compassion, and service. We value inclusivity and recognize the inherent dignity of every individual. Our religious practices and teachings are grounded in the Bible and enriched by tradition, reason, and the wisdom of our diverse congregation.
Our Worship Services
Join us for our uplifting and transformative worship services that draw upon the rich liturgical traditions of the Episcopal Church. We offer a variety of services throughout the week to accommodate different schedules and preferences.
Our Sunday services are the highlight of the week, bringing our community together in a spirit of joy and reverence. Through inspiring sermons, beautiful music, and meaningful rituals, we aim to create a sacred space for reflection and connection with the divine.
In addition to regular Sunday services, we also host midweek services, contemplative services, and special services to celebrate important seasons and occasions in the liturgical calendar. All are welcome to join us in worship!
Our Community Engagement
As an integral part of the Cincinnati community, St Andrew's is committed to making a positive impact on the lives of others. We actively engage in various outreach programs and partnerships to address social justice issues, support those in need, and promote equality and inclusivity.
Our church believes in the power of collective action and works in collaboration with local organizations and initiatives to address societal challenges. Through volunteering, advocacy, and fundraising efforts, we strive to create a more just and compassionate world.
Education and Spiritual Growth
St Andrew's Episcopal Church considers education and spiritual growth as essential pillars of our community. We offer a range of programs and opportunities for individuals of all ages to deepen their faith, explore theological concepts, and engage in meaningful discussions.
From Sunday School for children to Bible study groups, book clubs, and adult education seminars, there are numerous avenues for learning and personal growth within our church. We encourage intellectual curiosity and provide a supportive environment for individuals to explore their spiritual journeys.
Get Involved
We welcome everyone to become a part of our vibrant community at St Andrew's Episcopal Church. Whether you are a lifelong Episcopal follower, new to the Christian faith, or simply seeking spiritual connection, there is a place for you here.
By getting involved, you can create lasting friendships, find support and guidance, and make a difference in the lives of others. Our various ministries and volunteer opportunities cater to diverse interests and talents. You can join our choir, participate in community service projects, contribute to mission trips, or take part in our vibrant youth programs.
Visit our website for more information about our upcoming events and how you can get involved in the life of our church community.
Contact Us
If you have any questions or would like to learn more about St Andrew's Episcopal Church, our dedicated staff and clergy are here to assist you. Please feel free to reach out to us using the contact information provided on our website.