Community Group Finder | Whitewater Crossing
Jun 5, 2023
Blog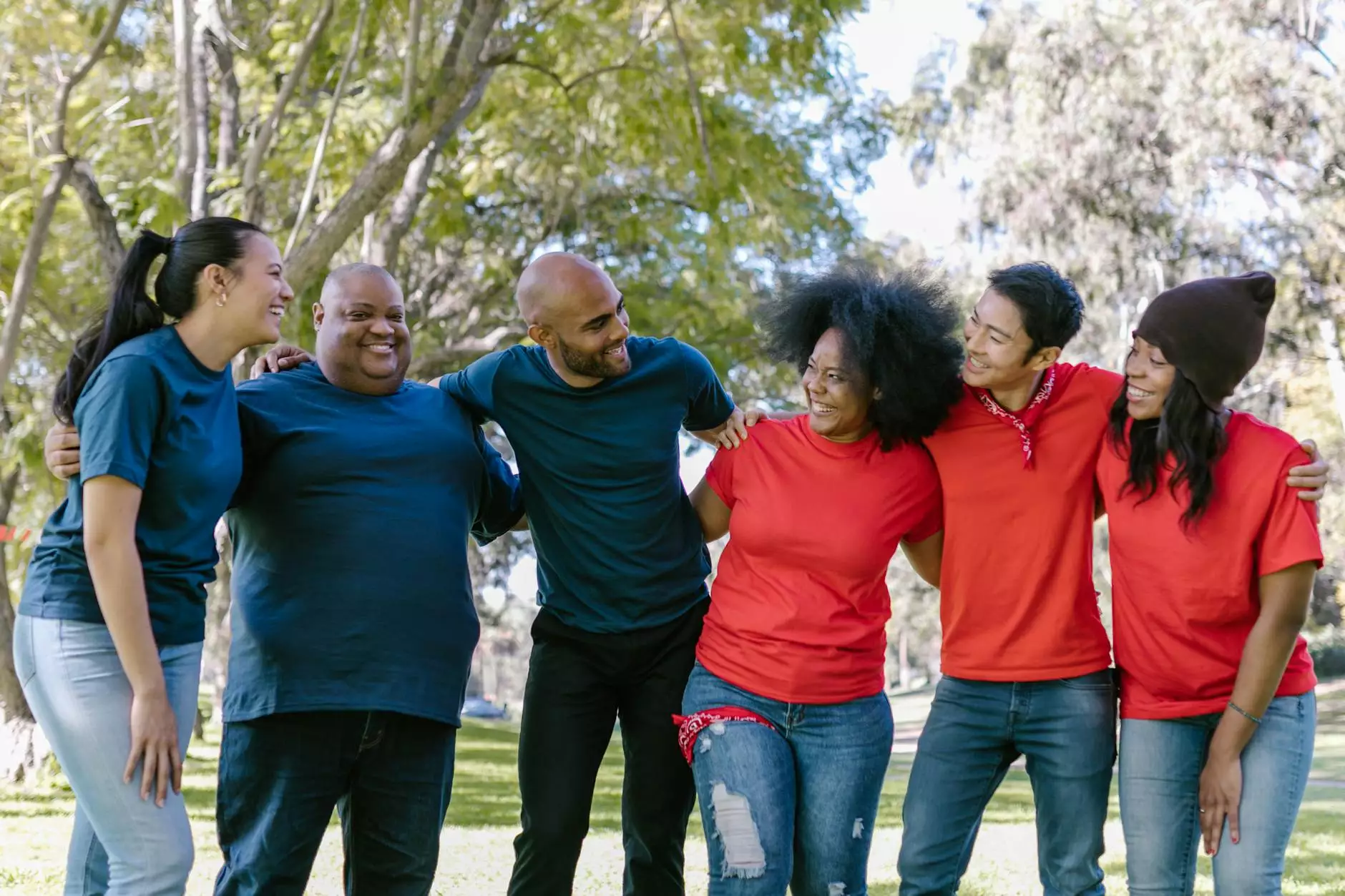 Connect and Discover with St Andrew's Episcopal Church
Welcome to St Andrew's Episcopal Church, a vibrant place of worship and spiritual growth located in the heart of Whitewater Crossing. Our church community is dedicated to nurturing a strong sense of faith, belonging, and support. We offer an array of community groups designed to enhance your spiritual journey and foster connections with like-minded individuals.
Explore our Faith and Belief Community Groups
At St Andrew's Episcopal Church, we understand the importance of finding your place and building lasting relationships within a faith-centered community. Our Community and Society - Faith and Belief category offers a variety of groups tailored to different interests and needs. Whether you are seeking spiritual guidance, Bible study, fellowship, or volunteer opportunities, we have a group to suit your preferences.
Growth Through Bible Study
Our Bible study groups provide a space for deep exploration and interpretation of the holy scriptures. Led by knowledgeable and passionate individuals, these groups encourage open discussions, engage in textual analysis, and foster a deeper understanding of our faith. Join our Bible study groups to strengthen your spirituality and connect with fellow believers.
Prayer Circles and Spiritual Guidance
Tap into the power of prayer and receive spiritual guidance through our dedicated prayer circles and mentorship programs. Join a supportive community where you can share your joys, sorrows, and daily struggles, while finding comfort and strength in the collective faith of fellow members. Our experienced mentors are here to provide guidance and support as you navigate through life's challenges.
Engaging Fellowship and Community Service
Embrace the spirit of fellowship and community service by joining our volunteer groups. These groups provide excellent opportunities to make a positive impact in our community while nurturing friendships and forging new connections. From outreach programs to community events, our volunteer groups are committed to spreading love, compassion, and kindness throughout Whitewater Crossing.
Connect and Grow with Like-Minded Individuals
St Andrew's Episcopal Church is a welcoming place where you can find your tribe and build meaningful relationships. Join our affinity groups to connect with individuals who share common interests, passions, or life experiences. From young adults and families to senior citizens, we celebrate diversity and provide a safe space for all to thrive.
Why Choose St Andrew's Episcopal Church?
When it comes to finding a faith-centered community in Whitewater Crossing, St Andrew's Episcopal Church stands out for several reasons:
Inclusivity: We embrace people from all walks of life, regardless of age, background, or beliefs. Our community is open, diverse, and accepting. Come as you are!
Authentic Worship: Experience meaningful and inspiring worship services that rejuvenate your spirit and leave you feeling connected to a higher purpose.
Engaging Programs: Our community groups and activities are designed to cater to the unique perspectives and needs of individuals at various stages of their spiritual journey.
Caring Community: Find a network of compassionate and supportive individuals who will walk alongside you during life's joys and challenges.
Opportunities for Growth: Our community groups provide a nurturing environment for personal and spiritual growth. Gain valuable insights, expand your knowledge, and explore your faith with us.
Join Our Community Groups Today!
Take the first step towards strengthening your faith and connecting with like-minded individuals at St Andrew's Episcopal Church. Browse our website to explore our Community Group Finder and find the perfect group for you. Join us on this incredible journey of spiritual growth and meaningful connections. We can't wait to welcome you with open arms!