First Time Visitors - Discover St Andrew's Episcopal Church
Jul 11, 2023
Blog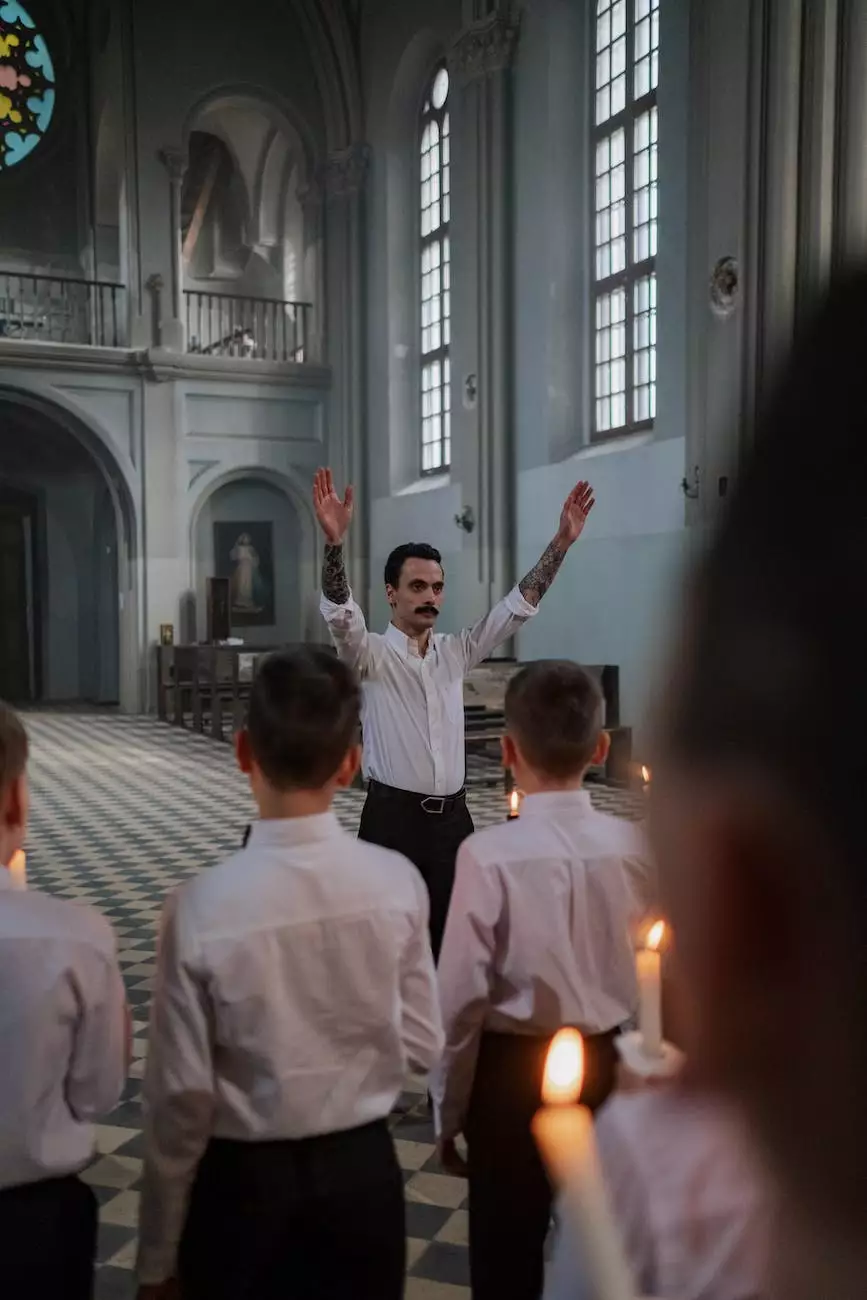 Welcome to St Andrew's Episcopal Church
Are you searching for a welcoming community that centers around faith and beliefs? Look no further. St Andrew's Episcopal Church, located in the heart of Elyria, Ohio, is dedicated to fostering spiritual growth and creating a loving environment for individuals from all walks of life.
Our Mission and Core Values
At St Andrew's, our mission is to provide a place for spiritual nourishment, faith exploration, and community engagement. Guided by our core values of inclusivity, compassion, and service, we strive to create an environment that embraces diversity and encourages personal growth.
Worship Services
Join us for our meaningful worship services held throughout the week. Whether you prefer the tranquil atmosphere of our Sunday morning services or the contemplative setting of our weekday services, we have something for everyone:
Sunday Services:
8:00 AM - Holy Eucharist Rite I
10:30 AM - Holy Eucharist Rite II
Weekday Services:
Tuesdays - 12:00 PM
Thursdays - 9:30 AM
Our worship services provide an opportunity to connect with God, reflect on scripture, and strengthen your spiritual journey. All are welcome, regardless of background or religious affiliation.
Ministries and Community Involvement
St Andrew's is actively engaged in various ministries and community initiatives aimed at making a positive impact in Elyria and beyond. Our ministries include:
Outreach Programs:
Food Pantry - Providing essential food items to those in need
Homeless Shelter Assistance - Supporting local shelters with donations and volunteer work
Community Events - Organizing gatherings to foster connections within our community
Education and Spiritual Growth:
Adult Education - Thought-provoking classes and discussions
Youth Programs - Engaging activities for children and teenagers
Bible Study - Exploring the teachings of scripture in a welcoming environment
These ministries provide opportunities for personal growth, community service, and meaningful connections. We believe in the power of collective action in making a difference.
Getting Involved
We invite you to explore the numerous opportunities to get involved and contribute to our vibrant community. Whether you're interested in volunteering, joining a small group, or participating in our music ministry, there's a place for you at St Andrew's.
Contact Us
If you have any questions or would like more information about St Andrew's Episcopal Church, please feel free to contact us:
Phone: (555) 123-4567
Email: [email protected]
Address: 123 Main Street, Elyria, Ohio 44035
We look forward to welcoming you and helping you on your spiritual journey. Join us at St Andrew's Episcopal Church today!