Moms & Kids Rosary Prayer Group
Jul 7, 2023
Blog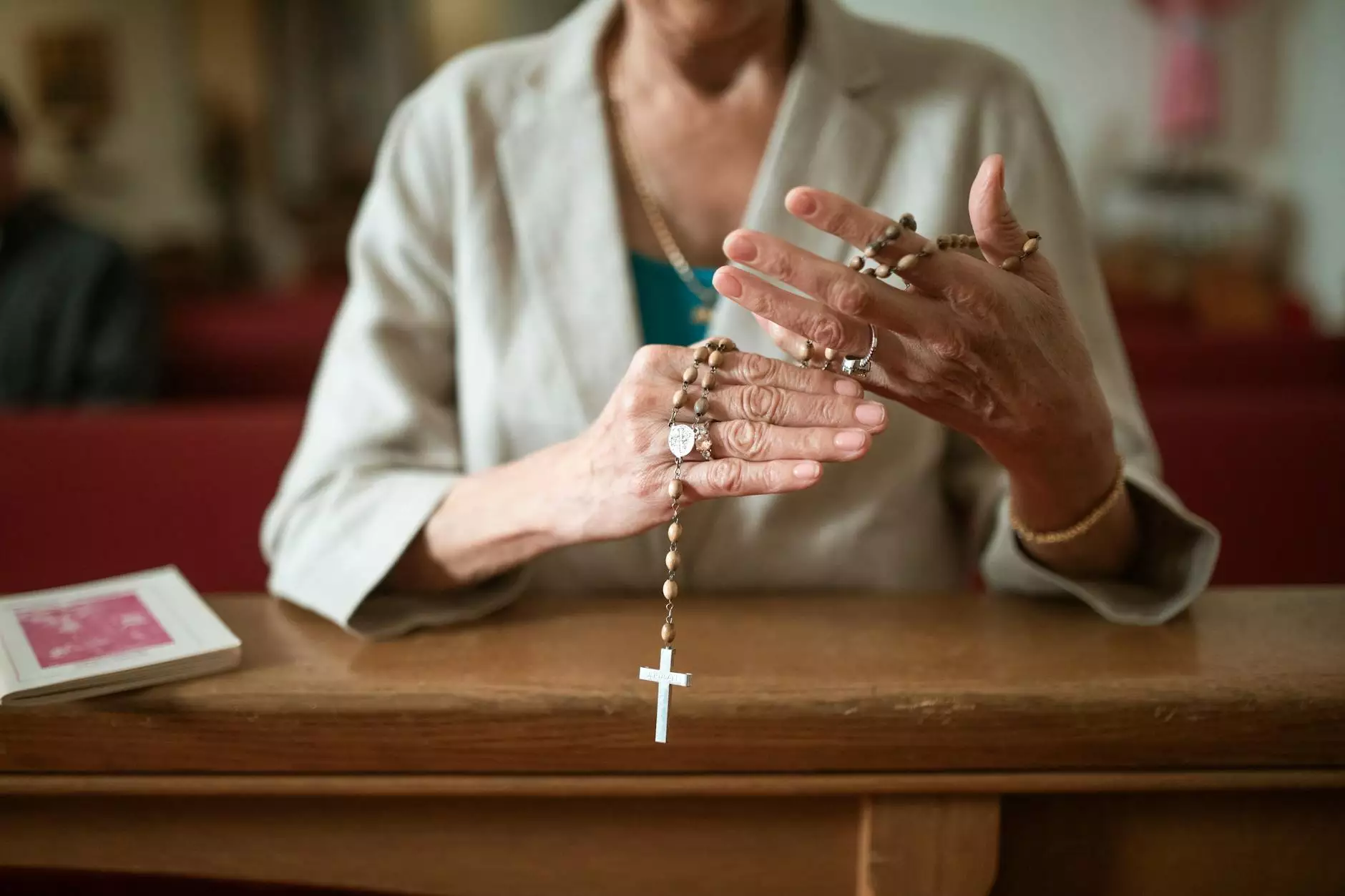 Join our Loving Community of Mothers and Children
Welcome to the Moms & Kids Rosary Prayer Group at St Andrew's Episcopal Church in Cincinnati, OH. We are a vibrant and inclusive community rooted in faith, committed to supporting and encouraging one another in our spiritual journey. Whether you are a seasoned prayer warrior or a curious beginner, we warmly invite you to join us in our mission to deepen our faith and embrace the power of the rosary.
Dedicated to Deepening Our Faith
As part of the larger St Andrew's Episcopal Church community, we understand the importance of fostering spiritual growth and providing a nurturing environment for families. Our Moms & Kids Rosary Prayer Group is designed to bring together mothers and their children in a shared experience of prayer, reflection, and mutual support. Through the power of the rosary, we strengthen our connection with God and find solace in the company of fellow believers.
An Authentic and Inclusive Community
At St Andrew's Episcopal Church, we believe in the inherent worth and dignity of every individual. Our Moms & Kids Rosary Prayer Group is a place where diversity is celebrated and everyone is welcome. It doesn't matter if you are new to the area or a long-time resident, a seasoned mother or expecting your first child – our doors are wide open, and we invite you to experience the love, warmth, and acceptance of our community.
Why Join a Rosary Prayer Group?
The rosary is a powerful tool for prayer and reflection. By joining our Moms & Kids Rosary Prayer Group, you can experience the following benefits:
Growth in Spiritual Life: Engage in regular prayer to deepen your relationship with God and enhance your spiritual journey.
Connect with Like-Minded Individuals: Join a community of mothers and children who share similar values and seek to live out their faith.
Bonding Opportunities: Create meaningful connections with fellow moms and provide a nurturing environment for your children to grow in faith.
Support in Motherhood: Find encouragement, understanding, and support from other moms who share similar joys and challenges.
Discover the Power of the Rosary: Learn and appreciate the depth and beauty of the rosary, a treasured prayer tradition in the Catholic Church.
Weekly Gatherings and Events
We understand the importance of flexibility for busy moms, which is why our Moms & Kids Rosary Prayer Group offers various options for participation:
1. Morning Sessions
Join us every Tuesday morning at 9:00 AM in the St Andrew's Episcopal Church chapel for a peaceful and reflective rosary prayer session. Start your day by centering yourself in prayer and surrounding your children with the love and blessings of our community.
2. Afternoon Sessions
For moms with packed mornings, we have an afternoon session every Thursday at 2:00 PM. Gather with other moms and bring your children along for an enriching prayer experience in a supportive and welcoming environment.
3. Special Events
In addition to our regular gatherings, we host special events throughout the year to celebrate milestones in our faith journey and nurture the bond between mothers and children. Be sure to check our website and social media channels for updates on upcoming events!
How to Get Involved
Joining the Moms & Kids Rosary Prayer Group at St Andrew's Episcopal Church is easy and we can't wait to meet you! Here's what you need to do:
Reach Out: Contact our church office by phone or email to express your interest in joining the Moms & Kids Rosary Prayer Group.
Attend a Gathering: Choose a session that fits your schedule and attend your first rosary prayer gathering. We'll be there to welcome you with open arms.
Connect and Grow: Engage with other members of our prayer group, participate in discussions, and share your own insights and experiences.
Spread the Word: If you find value in our prayer group, encourage other moms and families to join us on this beautiful journey of faith.
Remember, you don't have to walk this path alone. Together, we can deepen our faith, uplift one another, and find solace and support in the loving community of the Moms & Kids Rosary Prayer Group at St Andrew's Episcopal Church. Join us today!