Prayer & Healing
Nov 14, 2022
Blog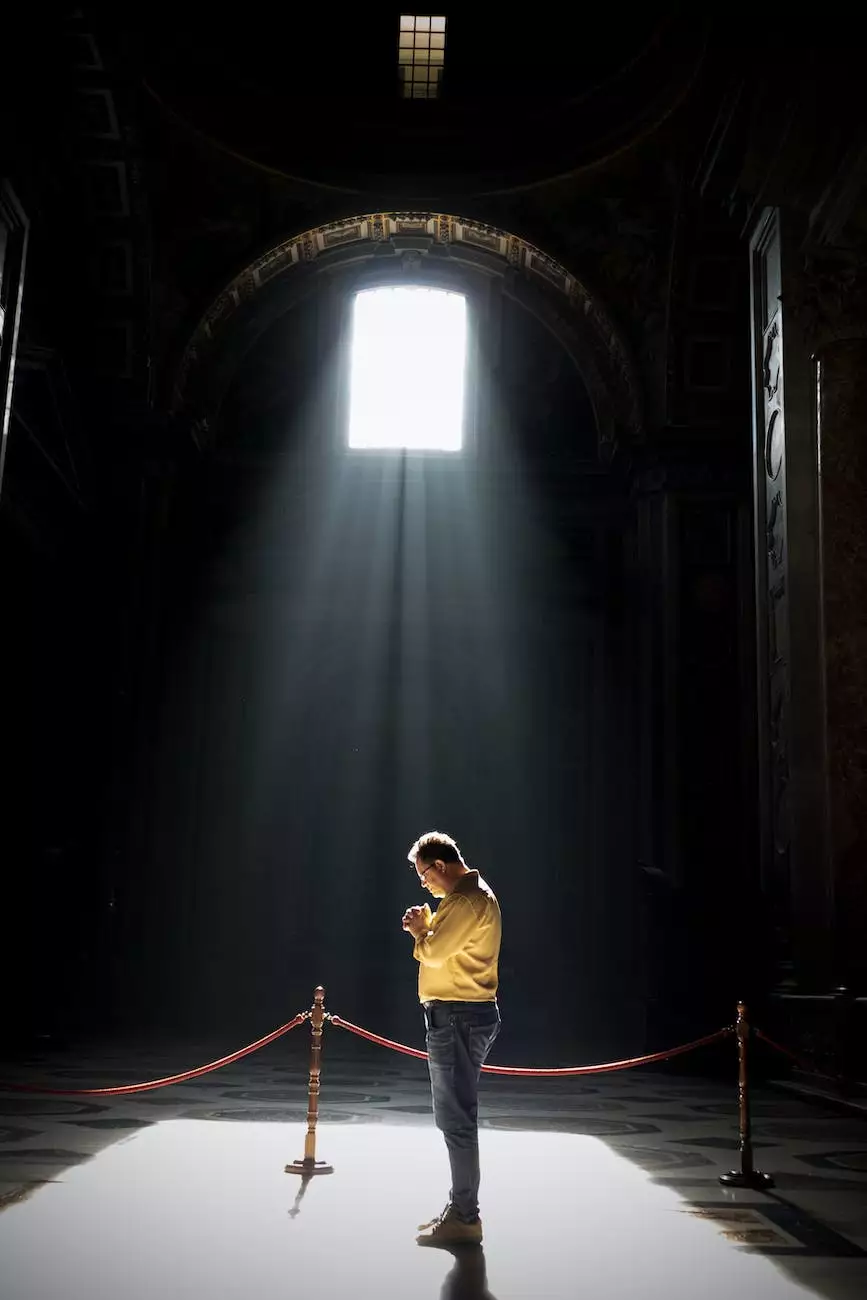 Welcome to St Andrew's Episcopal Church, a place where the power of prayer and healing is embraced. We are a dedicated community of individuals who come together to cultivate faith, promote unity, and support one another in times of need.
Discover the Power of Prayer
Prayer is a universal language that transcends boundaries and brings people closer to their spirituality. At St Andrew's Episcopal Church, we believe that prayer holds immense power to transform lives and bring about healing in various aspects, including physical, emotional, and spiritual well-being.
Embracing a Holistic Approach
Our approach to prayer and healing is rooted in a holistic understanding of the human experience. We recognize that individuals are complex beings with interconnected physical, mental, and spiritual aspects. With this understanding, we seek to provide a supportive environment where everyone can explore and nurture their own unique spiritual journey.
Healing through Community
St Andrew's Episcopal Church is more than just a place of worship; it is a vibrant and inclusive community that fosters connections and provides a safe space for individuals to find solace, support, and healing. Through our various programs, groups, and events, we encourage fellowship and solidarity among our congregants.
Prayer Services and Programs
Our church offers a range of prayer services and programs designed to meet the diverse needs and interests of our community members. Some of our featured services include:
Intercessory Prayer: Experience the profound effect of intercessory prayer as our congregation comes together to lift up the needs of individuals, families, and communities.
Prayer Circles: Join our prayer circles, where individuals gather in small groups to share their intentions and support one another in prayer.
Healing Ministry: Discover the transformative power of healing ministry, where individuals receive prayer, counseling, and support for physical, emotional, and spiritual healing.
Meditation: Experience the calming and centering effects of meditation, a practice that allows individuals to connect with their inner selves and find peace in the present moment.
Prayer Workshops: Attend our informative and engaging workshops on prayer, where you can learn different techniques, deepen your understanding, and develop a personal prayer practice.
Cultivating Faith and Beliefs
As part of the community and society - faith and beliefs category, St Andrew's Episcopal Church is dedicated to fostering an environment that supports personal growth and encourages individuals to explore their faith and beliefs in a safe and non-judgmental space.
We welcome people from all walks of life, regardless of their religious background or previous experiences. Our diverse community allows for open dialogue and the sharing of unique perspectives, enriching the spiritual journey of everyone involved.
Supporting Your Spiritual Journey
Whether you are new to the concept of prayer and healing or have been on a spiritual path for years, St Andrew's Episcopal Church provides resources and opportunities to support your spiritual journey.
Our clergy and dedicated volunteers are here to guide and assist you through various stages of your exploration. We offer individual spiritual counseling, workshops, support groups, and classes tailored to meet the diverse needs and interests of our community members.
Join Our Community
Are you ready to embark on a journey of self-discovery and spiritual growth? Join our community at St Andrew's Episcopal Church, and be a part of a loving and supportive network that values prayer, healing, and personal transformation.
For more information about our prayer services, healing ministries, and upcoming events, please visit our Prayer & Healing page on the UnityMassillon.org website.