About Margie Cunningham
Jan 21, 2023
Blog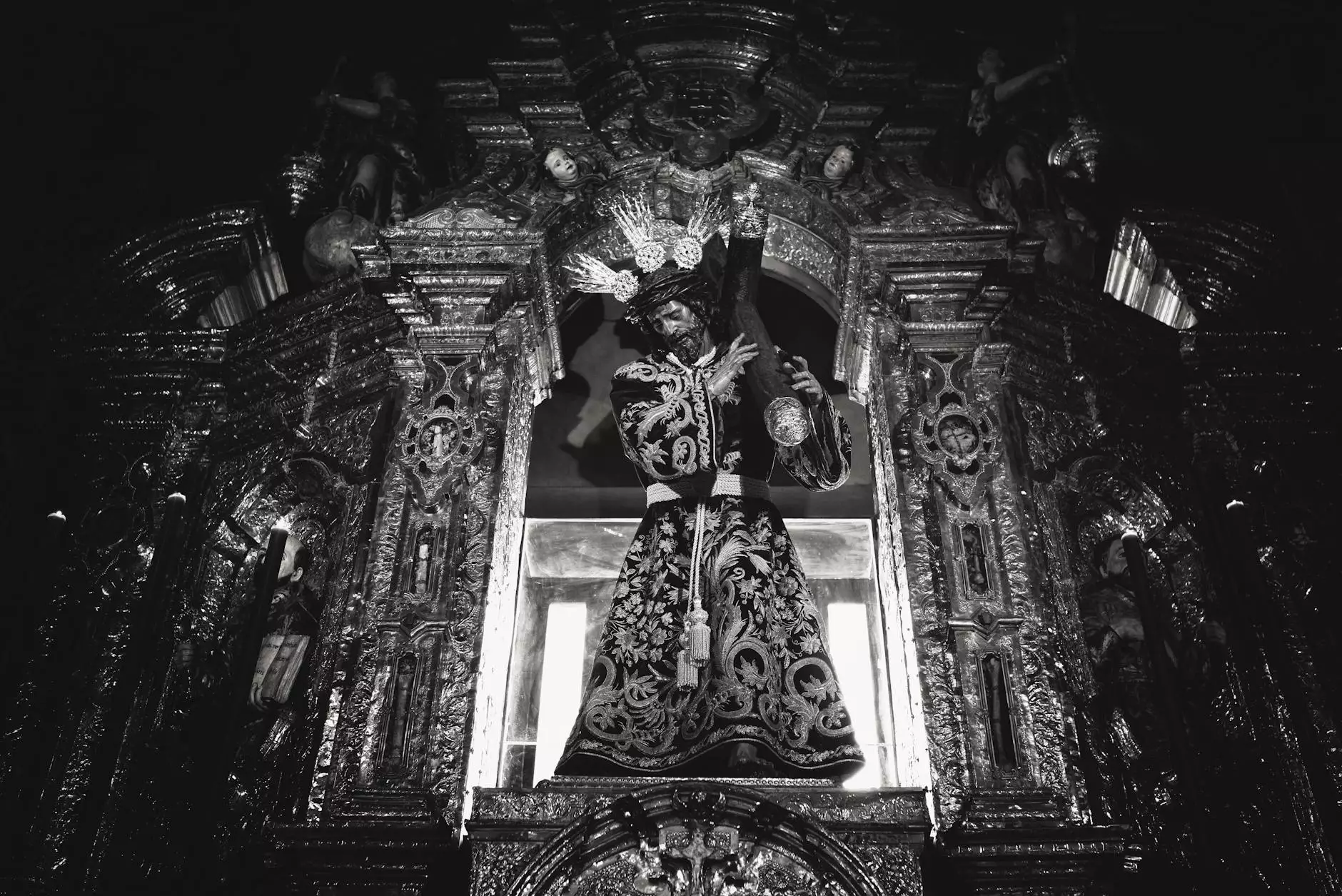 Welcome to the page dedicated to Margie Cunningham, an esteemed member of St Andrew's Episcopal Church. Margie is a remarkable individual who has made significant contributions to our community through her unwavering faith and dedication to serving others.
Background and Faith
Margie Cunningham's journey began in a small town where she was raised by deeply devout parents who instilled in her a strong belief in God's love and the power of community. Her upbringing laid the foundation for her lifelong commitment to her faith and the church.
Margie's vibrant personality and compassionate nature have always drawn people towards her. She has a unique ability to connect with individuals from all walks of life, making her an invaluable asset to St Andrew's Episcopal Church and the broader community.
Involvement in St Andrew's Episcopal Church
Margie has been actively involved in St Andrew's Episcopal Church for over two decades, dedicating her time and energy to various ministries and initiatives. Her leadership skills and dedication have made a significant impact on the growth and development of our church.
One of Margie's primary areas of focus is community engagement. She firmly believes in the power of unity and collaboration, constantly seeking ways to bring people together under the banner of faith and compassion. Through her tireless efforts, Margie has organized numerous events, fundraisers, and outreach programs that have positively impacted the lives of many.
Community Outreach Projects
Margie has taken a hands-on approach to community outreach, recognizing the importance of meeting people where they are and providing support in times of need.
Homeless Shelter Support: Margie spearheaded a project to provide assistance to local homeless shelters. Through her efforts, the church has partnered with various organizations to offer warm meals, clothing, and essential supplies to those experiencing homelessness.
Youth Empowerment: Margie has played a crucial role in the establishment of youth-focused programs within the church. These initiatives aim to provide mentorship, educational support, and a safe haven for young individuals facing adversity.
Interfaith Dialogue: Believing in the power of unity and understanding, Margie actively engages in interfaith dialogue with diverse religious communities. She has promoted open discussions, fostering an environment of mutual respect, tolerance, and learning.
Contributions to Faith-Based Initiatives
Margie's passion for faith extends beyond the walls of our church. She has been involved in numerous faith-based initiatives aimed at spreading love, compassion, and hope to those in need.
Inspiring Sermons and Spiritual Guidance
As a talented speaker, Margie captivates congregations with her inspiring sermons, providing spiritual guidance and fostering a deeper connection to God. Her words resonate with individuals on their spiritual journey, offering comfort, solace, and a renewed sense of purpose.
Youth Ministry
Recognizing the significance of nurturing young minds, Margie has dedicated herself to the church's youth ministry. Through engaging activities, mentorship, and faith-centered teachings, she helps young individuals develop a strong foundation for their spiritual growth.
Supporting the Vulnerable
Margie's compassion for those facing adversity drives her to actively support vulnerable members of our society. By collaborating with local organizations and advocating for change, she strives to make a meaningful difference in the lives of the marginalized and oppressed.
Conclusion
Margie Cunningham continues to be an invaluable member of St Andrew's Episcopal Church, embodying the core values of faith, compassion, and community. Her unwavering commitment to service and her ability to inspire others contribute to the growth and success of our church and the broader community.
Through Margie's relentless efforts in community engagement and her involvement in various faith-based initiatives, she has become a beacon of hope and a true representative of the teachings of Jesus Christ. Margie's dedication reminds us all of the profound impact one individual can have on the lives of many.