FAQs 1 - Amazing Grace Christian Church
Jun 4, 2023
Blog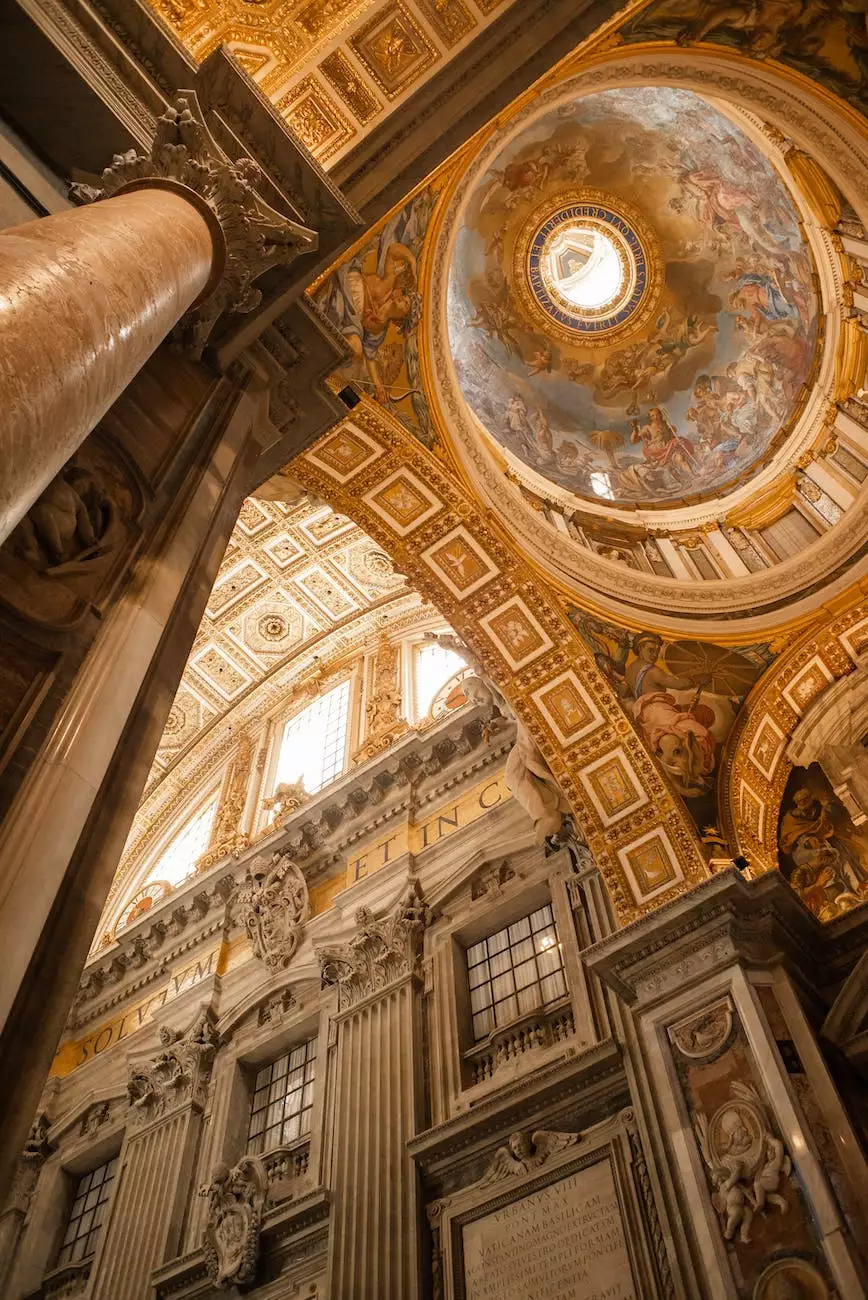 Welcome to St Andrew's Episcopal Church - Where Grace Abounds!
As one of the leading Christian churches in the community, St Andrew's Episcopal Church is dedicated to providing an inclusive and welcoming environment where individuals and families can worship, connect, and grow in their faith. Our church is rooted in the Amazing Grace of Jesus Christ, and we strive to share His love and teachings with everyone who walks through our doors.
About St Andrew's Episcopal Church
St Andrew's Episcopal Church, located in the heart of Elyria, is a vibrant and family-oriented Christian community committed to serving and uplifting others. We are a member of the Episcopal Diocese of Ohio, and our church family is made up of individuals from various backgrounds and cultures, coming together in unity and faith.
Our church offers a wide range of programs and ministries designed to meet the needs of people of all ages and stages of life. Whether you are a lifelong Christian or new to the faith, you will find a place to belong and grow in your relationship with God at St Andrew's. We believe that everyone is deserving of God's love and grace, and we invite you to experience the transformative power of His Amazing Grace in our church community.
Beliefs and Teachings
At St Andrew's Episcopal Church, we hold firm to the core beliefs and teachings of the Episcopal Church. We believe in the Holy Trinity - Father, Son, and Holy Spirit - and the power of God's love to transform lives. Our worship services are centered around the Holy Eucharist, where we celebrate and remember Christ's sacrifice for us.
We believe that the Bible is God's inspired word and serves as a guide for our faith and daily lives. It is through the study and understanding of Scripture that we nourish our souls and deepen our relationship with God.
Community Outreach and Service
As a church that embraces the teachings of Jesus Christ, we are committed to living out our faith through acts of service and love towards others. Our church actively participates in various community outreach programs, supporting those in need and making a positive impact in our local community.
From organizing food drives to providing shelter for the homeless, our church family is passionate about demonstrating God's love in action. We believe that by serving others, we become the hands and feet of Christ, spreading His Amazing Grace to all.
FAQs - Frequently Asked Questions
1. What are the service times at St Andrew's?
Our regular service times are as follows:
Sunday - Holy Eucharist: 8:30 AM, 10:30 AM
Wednesday - Midweek Eucharist: 12:00 PM
We also have special services and events throughout the year, which will be announced in advance.
2. Do you have programs for children and youth?
Yes! We offer a variety of programs and ministries for children and youth:
Sunday School: We have age-appropriate classes for children of all ages during the 10:30 AM service.
Youth Group: Our vibrant youth group meets every Wednesday evening for fellowship, Bible study, and fun activities.
We believe in nurturing the spiritual growth of our young members and providing a safe and engaging environment for them to learn and thrive.
3. How can I get involved in the community events organized by the church?
We encourage all members and visitors to actively participate in our community events. You can get involved by:
Volunteering: We are always in need of volunteers to help organize and run our events. Your time and talents can make a difference!
Attending: Simply join us for the events and connect with the church community. It's a great opportunity to meet new people and strengthen your faith.
Keep an eye on our website and church bulletin for upcoming events and details on how to get involved!
Join Us and Experience the Amazing Grace of Jesus Christ
We invite you to come and worship with us at St Andrew's Episcopal Church. Whether you have questions about your faith, want to deepen your relationship with God, or are simply seeking a place to belong, our church family is here to welcome you with open arms.
Experience the Amazing Grace of Jesus Christ in a community that loves and supports one another on our faith journey. Together, let us grow in our love for God and for one another!