Welcome, Alumni!
May 9, 2023
Blog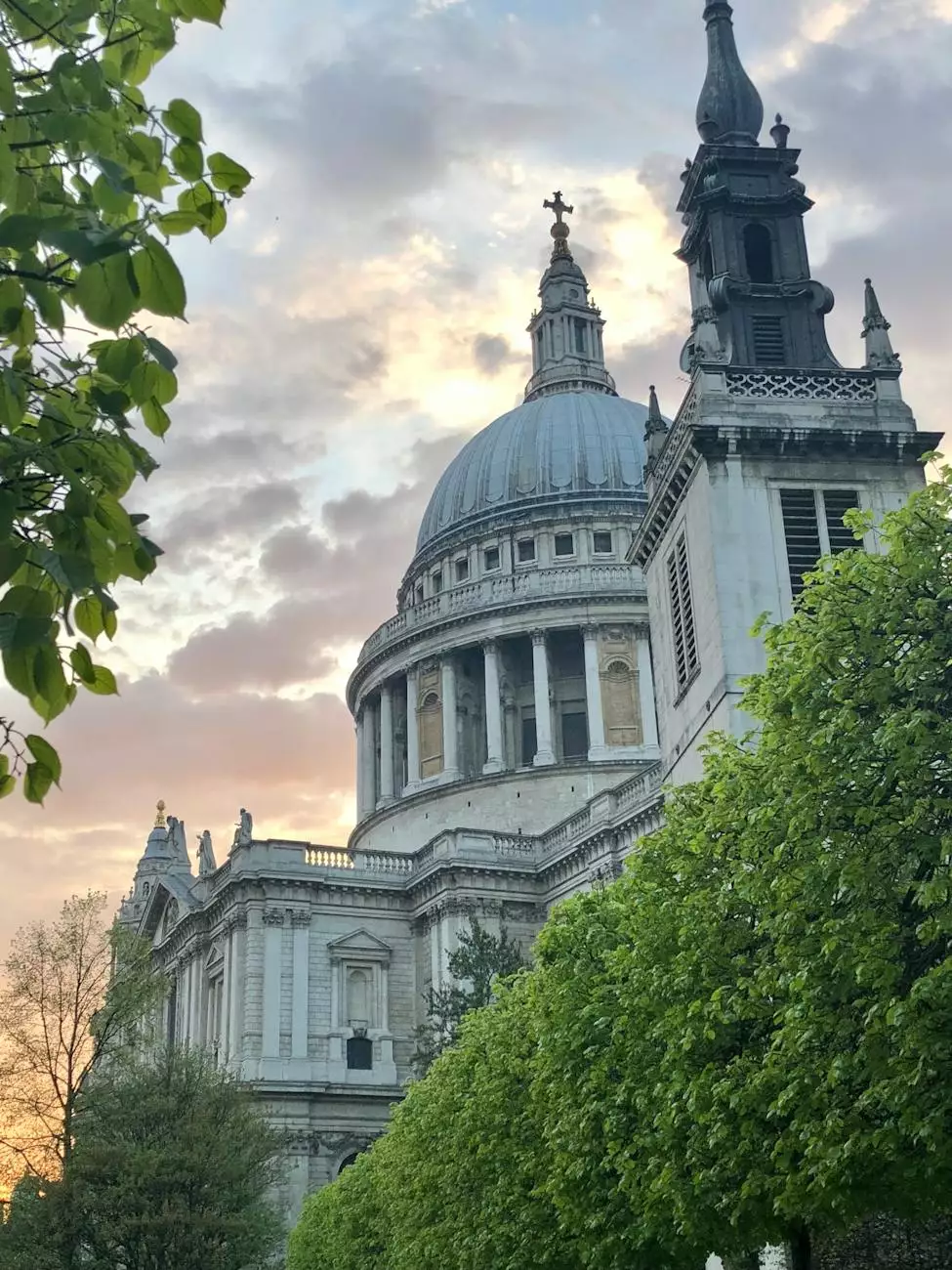 Welcome to the official alumni page of St Andrew's Episcopal Church, located in Cincinnati, OH. We are thrilled to reconnect with our beloved alumni from all walks of life. As a community deeply rooted in faith and beliefs, we aim to foster a sense of belonging and provide a platform for continued growth, support, and engagement.
Reconnecting with St Andrew's Episcopal Church
Our alumni play a crucial role in the legacy and ongoing development of our church community. Whether you were part of our congregation during your childhood, college years, or more recent times, we want to maintain a strong bond with each and every one of you.
Through this dedicated alumni page, we strive to facilitate reconnections, share updates, and provide a platform for alumni events. By embracing our values and nurturing our shared experiences, we aim to create a vibrant network that thrives on faith, friendship, and lifelong learning.
Stay Connected
Keeping in touch is essential in preserving the cherished memories and continuing the rich traditions established at St Andrew's Episcopal Church. We encourage you to:
Join our mailing list to receive regular newsletters, event invitations, and updates from the church community. Stay up-to-date with the latest happenings, inspiring stories, and initiatives that might be of interest to you.
Follow us on social media platforms such as Facebook, Twitter, and Instagram. Interact with fellow alumni, engage in conversations, and share your experiences, accomplishments, and milestones, both personal and professional.
Attend our annual alumni reunion, a special gathering that offers an opportunity to reconnect with old friends, meet new faces, and revisit the spiritual haven that once served as a cornerstone in your life.
Alumni Events and Activities
At St Andrew's Episcopal Church, we organize a wide range of alumni events and activities throughout the year. These events are designed to create meaningful encounters, foster connections, and celebrate our shared journey as members of this remarkable faith-based community. Some of our popular events include:
Alumni Sunday: Join us for a special worship service dedicated to honoring our alumni. It is an occasion to acknowledge the contributions and achievements of our past members and to recognize the profound impact they continue to have on our community.
Guest Speaker Series: We invite distinguished alumni, thought leaders, and experts to share their insights, stories, and experiences. These enlightening talks provide an opportunity for intellectual stimulation, personal growth, and community engagement.
Fundraising Events: Help us make a difference in the lives of others by participating in our alumni-run fundraising initiatives. Together, we can support charitable causes, organize community outreach programs, and uphold the values that define our church community.
Networking Mixers: Connect with fellow alumni from various professional backgrounds and forge valuable connections that extend beyond the walls of our church. These events provide a platform for mentorship, collaboration, and professional growth.
Reconnect and Share Your Story
We would love to hear from you and learn about your journey since your time at St Andrew's Episcopal Church. By sharing your personal and professional achievements, you inspire others and contribute to the collective spirit of our alumni network.
If you are interested in being featured in our alumni spotlight or would like to suggest a fellow alumnus who deserves recognition, please get in touch via email or social media. We believe that every story matters and that together, we can create a tapestry of inspiration, resilience, and faith.
Contact Information
We are here to support and connect with you. Feel free to reach out to us using the following contact details:
Email: [email protected]
Phone: (555) 123-4567
Address: 123 Alumni Street, Cincinnati, OH 12345
Thank you for being an integral part of the St Andrew's Episcopal Church family. We look forward to reconnecting, celebrating our shared experiences, and building a stronger, more inclusive faith community together.