Ignite Ark Adventure at St Andrew's Episcopal Church
May 1, 2023
Blog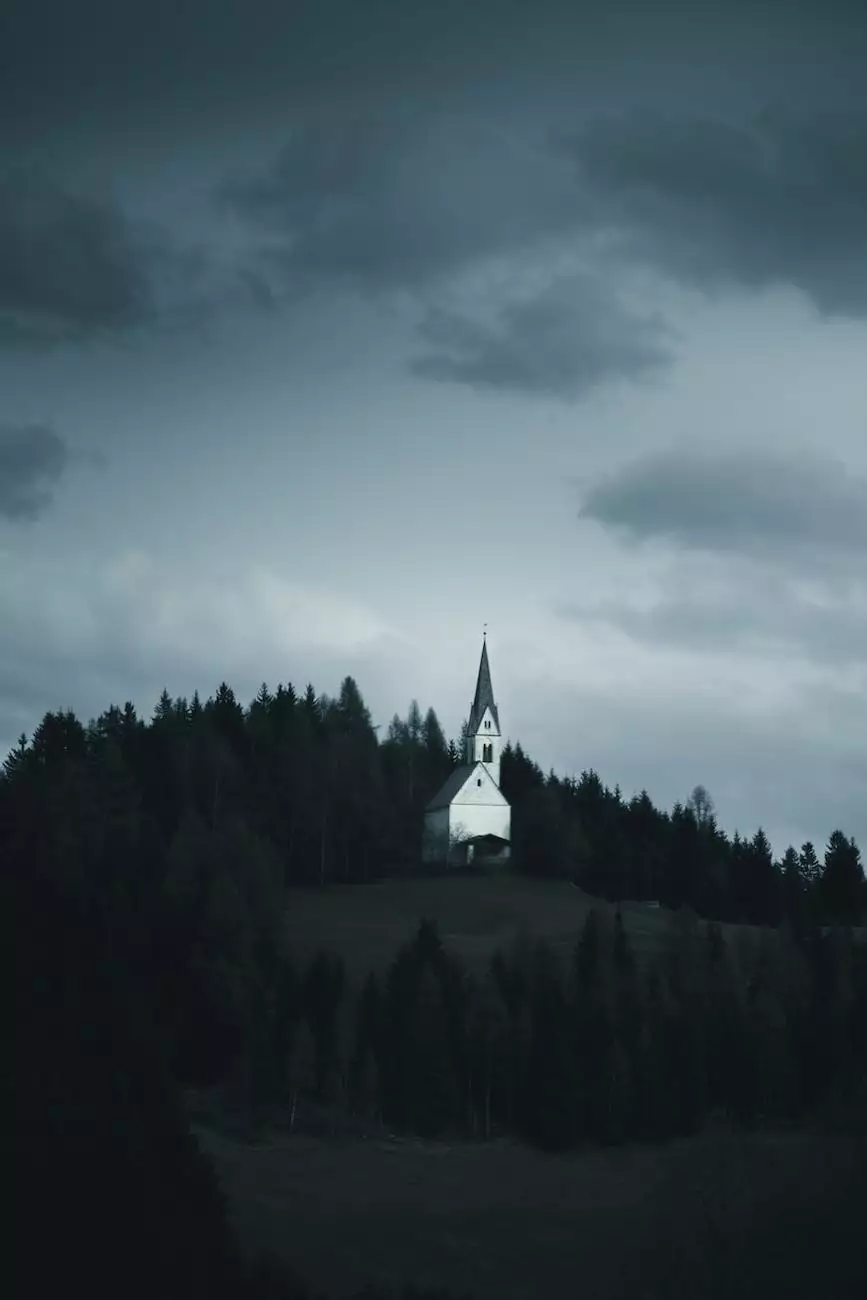 Discover a Faith-Filled Community
Looking for a community where you can ignite your faith, explore your spirituality, and connect with like-minded individuals? Look no further than St Andrew's Episcopal Church! We are proud to invite you to join us in the incredible Ignite Ark Adventure, a transformative journey designed to deepen your connection with God and fellow believers.
Experience Spiritual Growth
At St Andrew's, we believe that spiritual growth is a lifelong journey. The Ignite Ark Adventure is a unique opportunity to embark on this journey, guided by compassionate mentors and fellow seekers. Whether you are new to the faith or have been on your spiritual path for years, you'll find a wealth of wisdom, support, and inspiration within our welcoming community.
Uncover the Power of Connection
Community is at the heart of what we do at St Andrew's. Through the Ignite Ark Adventure, you will have the chance to connect with individuals who share your values and beliefs. Our church is a safe space where you can authentically express yourself, ask questions, and engage in meaningful conversations about matters of faith. Together, we explore the depths of spirituality and find strength in our collective journey.
Engaging Events and Activities
The Ignite Ark Adventure offers a diverse range of events and activities tailored to nurture your spiritual growth:
1. Inspiring Worship Services
Our worship services are a powerful space for experiencing God's presence. Through uplifting music, thoughtful sermons, and communal prayers, we create an environment that nourishes the soul. Join us each Sunday and immerse yourself in the transformative power of worship.
2. Transformational Bible Studies
Delve into the sacred texts and engage in stimulating conversations with our knowledgeable Bible study groups. Gain fresh perspectives, gain deeper understanding, and connect with the rich wisdom contained within the Scriptures. We offer various study groups at different times to accommodate your schedule.
3. Meaningful Service Opportunities
Ignite Ark Adventure is not just about personal growth; it is also about serving others and making a positive impact in our community and beyond. Participate in our service projects, outreach programs, and missions, where you can use your skills and compassion to help those in need. Discover the joy of making a difference.
4. Inspiring Retreats and Workshops
Renew your spirit and deepen your faith through our rejuvenating retreats and interactive workshops. These events provide a unique opportunity to step away from the busyness of life and focus on self-reflection, meditation, and learning. Our experienced facilitators will guide you on a path of self-discovery and growth.
Ignite Your Spiritual Journey Today
Don't miss out on the transformative experience awaiting you at the Ignite Ark Adventure. Join us at St Andrew's Episcopal Church and become part of a faith-filled community dedicated to fostering spiritual growth and connection. Take the next step in your spiritual journey and discover the joy of walking hand in hand with fellow seekers. We look forward to welcoming you!