Life According to Movies | Whitewater
Dec 20, 2022
Blog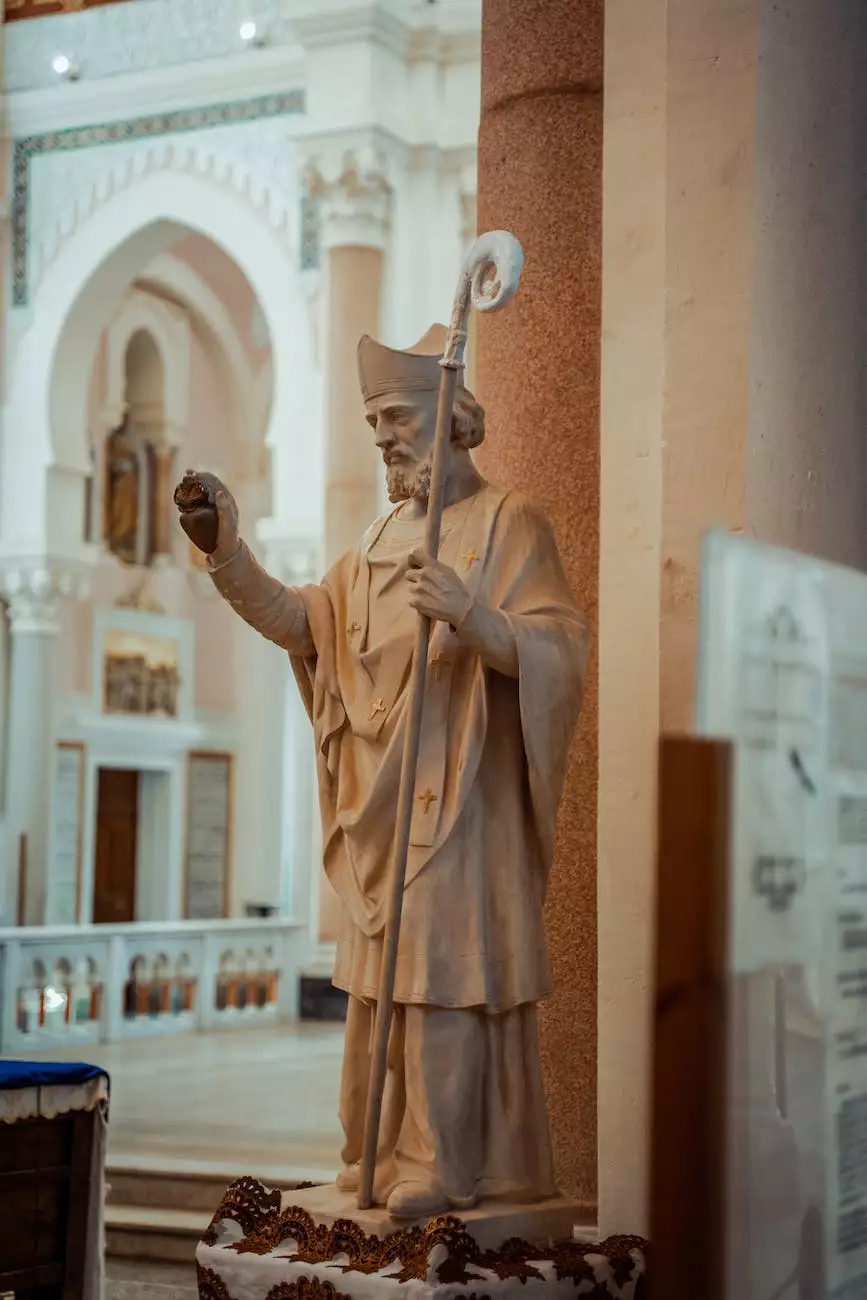 About St Andrew's Episcopal Church
Welcome to St Andrew's Episcopal Church! We are a welcoming community that embraces the power of movies to explore and understand life's experiences. Our church, located in the heart of Whitewater, is dedicated to fostering a sense of belonging and fostering connections through shared cinematic journeys.
Community and Society - Faith and Beliefs
As a community-focused organization, St Andrew's Episcopal Church aims to create a space where individuals can come together to celebrate faith and beliefs. Through our movie-themed events and discussions, we provide a unique platform that bridges the gap between spirituality and pop culture. By analyzing films, we uncover valuable life lessons and powerful messages that resonate with our congregation.
Discover the Power of Cinema
Movies have long been regarded as a powerful medium capable of capturing emotions, telling stories, and igniting conversations. At St Andrew's Episcopal Church, we believe that the magic of cinema extends beyond mere entertainment – it can serve as a catalyst for personal growth, reflection, and community-building.
The Role of Film in Our Lives
Through the lens of each movie, we explore various themes such as love, forgiveness, redemption, and hope. By examining the virtues and struggles portrayed on screen, we invite our congregation to reflect on their own experiences and find meaning in their lives. Our movie-based discussions provide a safe space for individuals to share their perspectives and engage in thought-provoking conversations.
Creating Connections Through Cinema
Movies possess a unique ability to connect people from disparate backgrounds. They transcend societal boundaries and allow individuals to find common ground, fostering a sense of unity and understanding. At St Andrew's Episcopal Church, we leverage this power to bring our community together through our movie nights, film festivals, and interactive workshops.
Join Our Cinematic Community
St Andrew's Episcopal Church warmly invites all movie enthusiasts, seekers of spiritual guidance, and individuals interested in exploring the lessons that movies have to offer. Whether you are a dedicated film buff or someone looking to delve deeper into themes that resonate with your faith and beliefs, our church provides a welcoming space for shared understanding and growth. Join us as we embark on a journey of self-reflection, inspiration, and community-building through the magic of cinema.
Inspiring Sermons Grounded in Movies
Our inclusive community embraces the belief that movies can serve as powerful sermons, inspiring us to live our lives fully and meaningfully. Each week, our passionate clergy members deliver thought-provoking sermons grounded in the narratives and teachings found in popular films. By intertwining faith with cinema, we aim to bridge the gap between the spiritual and the contemporary, providing our congregation with fresh perspectives and a deeper connection to their faith.
Celebrate Faith Through Film
At St Andrew's Episcopal Church, we celebrate faith by engaging with films that touch the human heart and soul. Our movie screenings, accompanied by meaningful discussions, invite individuals to reflect on their spiritual journey and connect with others who share similar beliefs. Through the power of storytelling, we aim to create a supportive environment where all are welcome to explore their faith and deepen their connection to the divine.
Transformative Movie Events
Throughout the year, St Andrew's Episcopal Church hosts transformative movie events designed to inspire and broaden our perspectives. From special screenings of classic masterpieces to curated film festivals, these events provide an opportunity for community members to come together, engage in meaningful conversations, and find solace and inspiration in the world of cinema. We believe that every movie has the potential to touch our souls and transform our lives - join us on this incredible journey!
Experience the Magic of Cinema
St Andrew's Episcopal Church welcomes you to join our vibrant community where movies and faith converge. Discover the profound insights and life lessons hidden within the frames of your favorite films. Engage in thought-provoking discussions and connect with like-minded individuals who share a passion for the transformative power of cinema. Explore life according to movies with us and embrace the joy of finding spiritual meaning in every story.