ST. PADRE PIO'S PRAYER GROUP - St. Barnabas Parish
Aug 14, 2023
Blog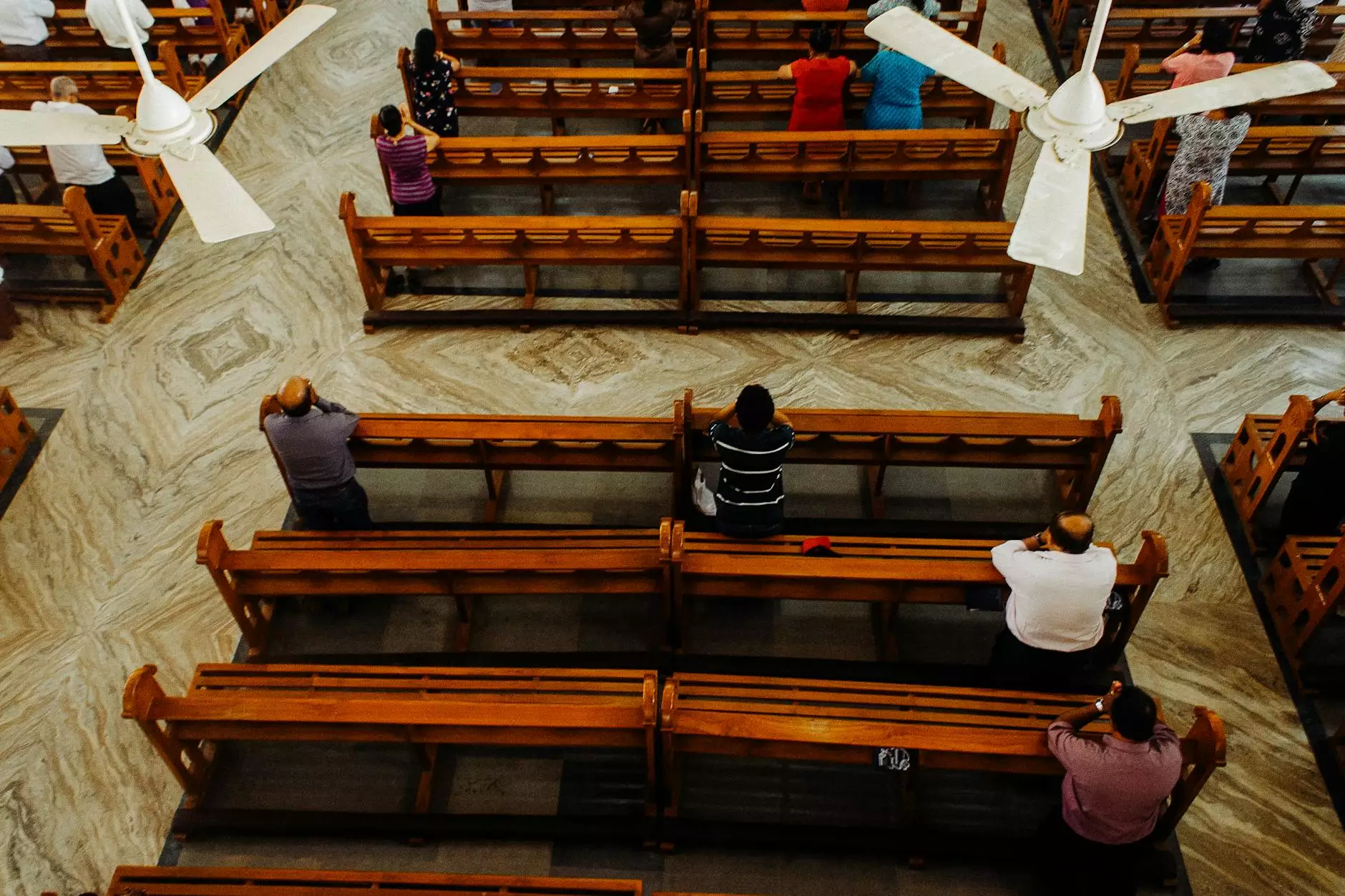 Welcome to the ST. PADRE PIO'S PRAYER GROUP, a deeply spiritual and transformative community initiative organized by St. Andrew's Episcopal Church. Our aim is to bring together individuals who share a common interest in faith, beliefs, and the power of prayer. By following the teachings and guidance of the beloved St. Padre Pio, we seek to deepen our spiritual connections and experience profound growth in our personal and communal prayer lives.
Discover the Life and Teachings of St. Padre Pio
St. Padre Pio, also known as Padre Pio of Pietrelcina, was a renowned Italian priest who lived from 1887 to 1968. Throughout his life, he exhibited extraordinary spiritual gifts, including the stigmata – the wounds of Christ. His immense faith and unwavering dedication to prayer made him a beloved figure, revered by millions around the world.
In joining our prayer group, you have an opportunity to delve into the fascinating life and teachings of St. Padre Pio. Our comprehensive collection of resources covers a wide range of topics related to his spirituality, including his personal experiences, his writings and letters, and the profound impact he had on the lives of countless individuals. By exploring these materials, you can gain a deeper understanding of his profound relationship with God and learn how to incorporate his teachings into your own prayer journey.
Experience the Power of Prayer
Prayer is a potent tool for personal growth, healing, and spiritual transformation. It allows us to connect with the divine and seek solace, strength, and guidance in our lives. St. Padre Pio, through his deep spirituality, demonstrated the incredible power of prayer and the transformative impact it can have on our spiritual lives.
Our prayer group meets regularly to engage in various forms of prayer, including communal prayers, contemplative meditation, and intercessory prayers. These gatherings provide a supportive and uplifting environment where individuals can come together to share their intentions, express their gratitude, and seek divine intervention in their lives. By joining our prayer group, you can experience the profound blessings that come from communal prayer and witness the transformative power of faith.
Embrace a Welcoming and Inclusive Community
At St. Andrew's Episcopal Church, we believe in fostering a welcoming and inclusive community where individuals from all walks of life can find solace, support, and spiritual nourishment. Our prayer group is open to all who seek a deeper understanding of faith, regardless of religious affiliation. We are united in our desire to explore the rich traditions of prayer and spirituality, irrespective of our diverse backgrounds.
By joining our prayer group, you will become a part of a warm and compassionate community that values diversity and embraces each individual's unique spiritual journey. Our group members come from various backgrounds, sharing their experiences, wisdom, and insights, and fostering an enriching environment where everyone is encouraged to grow and flourish on their path of faith.
Join ST. PADRE PIO'S PRAYER GROUP - St. Barnabas Parish
We extend an open invitation to all individuals seeking spiritual growth and a deeper connection with their faith to join ST. PADRE PIO'S PRAYER GROUP - St. Barnabas Parish. By becoming a member, you gain access to our vibrant community, numerous resources, and regular prayer gatherings. Together, we embark on a transformative journey, immersed in the teachings of St. Padre Pio and the power of prayer.
Experience the joy of communal prayer, explore the life and teachings of St. Padre Pio, and find solace, peace, and spiritual growth among like-minded individuals. Join ST. PADRE PIO'S PRAYER GROUP today and open yourself to a world of divine blessings and profound spiritual connections.
Keywords: St. Padre Pio, prayer group, St. Barnabas Parish, St Andrew's Episcopal Church, faith and beliefs, spiritual growth, power of prayer, transformative journey, communal prayer, inclusive community