Wednesday Noon Bible Study Outline
Jan 15, 2023
Blog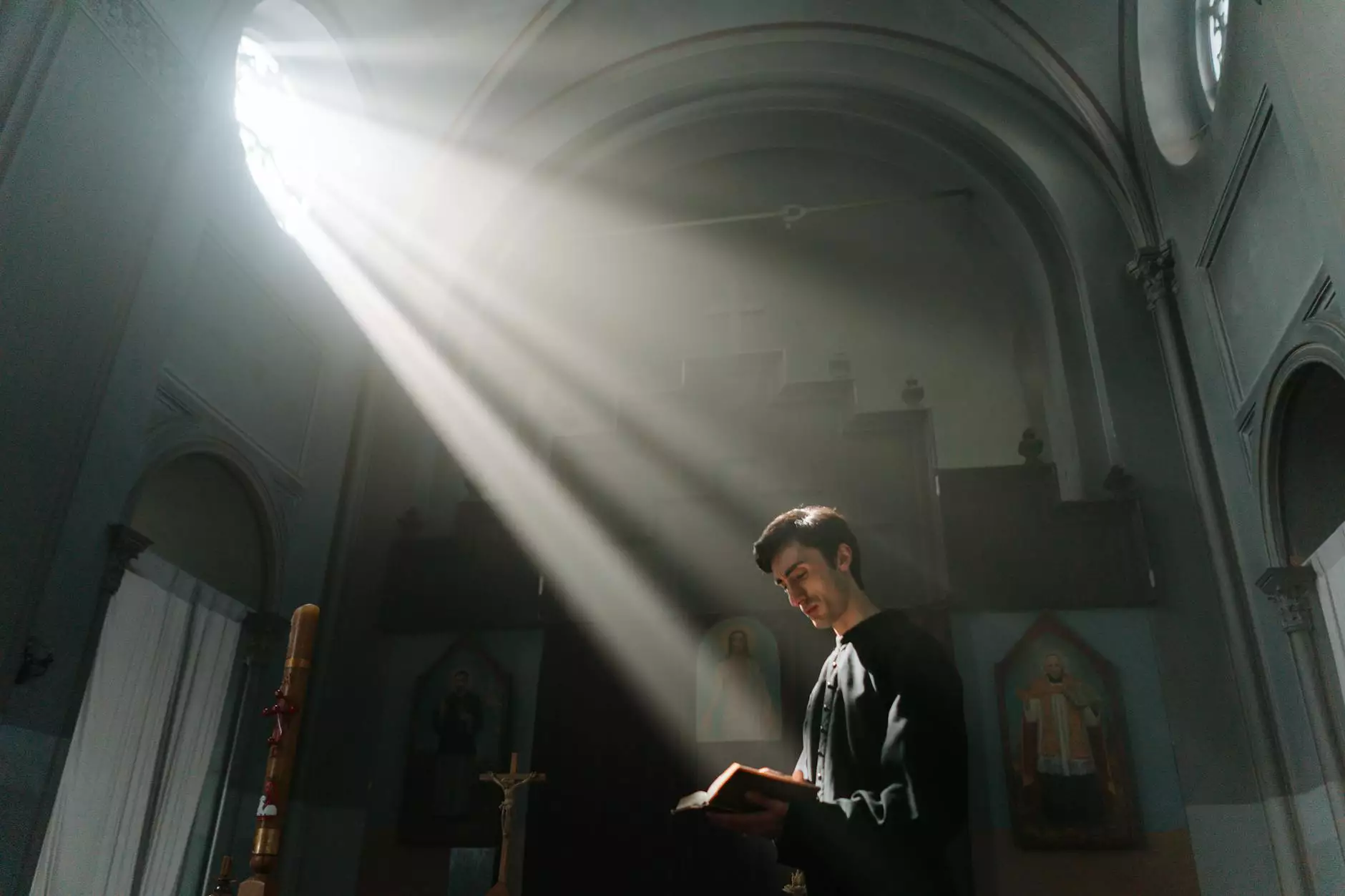 Welcome to St Andrew's Episcopal Church
At St Andrew's Episcopal Church, we are committed to providing a nurturing environment for spiritual growth and deepening our understanding of the Bible. Our Wednesday Noon Bible Study is a cornerstone of our community, providing a space for individuals to delve into the teachings of the Bible and engage in thought-provoking discussions.
Exploring the Bible with Passion
Our Wednesday Noon Bible Study sessions are designed to cater to individuals of all backgrounds and levels of familiarity with the Bible. Whether you are a seasoned Bible scholar or just beginning to explore the teachings of Christianity, our study group offers an inclusive and supportive atmosphere for everyone.
Unlocking the Depths of the Bible
During our Noon Bible Study sessions, we delve deep into the scriptures, examining the historical context, linguistics, and cultural nuances that help us gain a comprehensive understanding of each passage. Our enthusiastic and knowledgeable leaders guide discussions, ensuring that everyone has the opportunity to contribute and learn from one another.
Comprehensive Study Outlines
As part of our commitment to fostering thorough biblical understanding, we provide comprehensive study outlines for every session. These outlines act as a roadmap, highlighting key themes, analysis, and supporting scriptures. With our in-depth study materials, participants can follow along during the sessions and reflect on the materials afterward.
Embracing Fellowship and Community
Our Wednesday Noon Bible Study is more than just an intellectual exercise; it is a way for us to come together as a community and support one another in our faith journeys. The study group provides a space for fellowship, where participants can share insights, ask questions, and build meaningful connections.
A Safe and Inclusive Environment
St Andrew's Episcopal Church is committed to creating a safe and inclusive environment where all individuals feel welcome and respected. Our Wednesday Noon Bible Study is a space free from judgment, allowing participants to explore their own spiritual paths and engage in open, honest discussions.
Join Our Wednesday Noon Bible Study
If you are looking to deepen your understanding of the Bible, connect with fellow believers, and engage in in-depth discussions, we invite you to join our Wednesday Noon Bible Study. Regardless of your background or experience with the Bible, you will find a supportive and enriching environment at St Andrew's Episcopal Church.
For more information about our Wednesday Noon Bible Study and other community events, please visit our website or contact us directly. We look forward to growing together in faith and knowledge.