Global Stews Potluck Dinner
Sep 21, 2019
Blog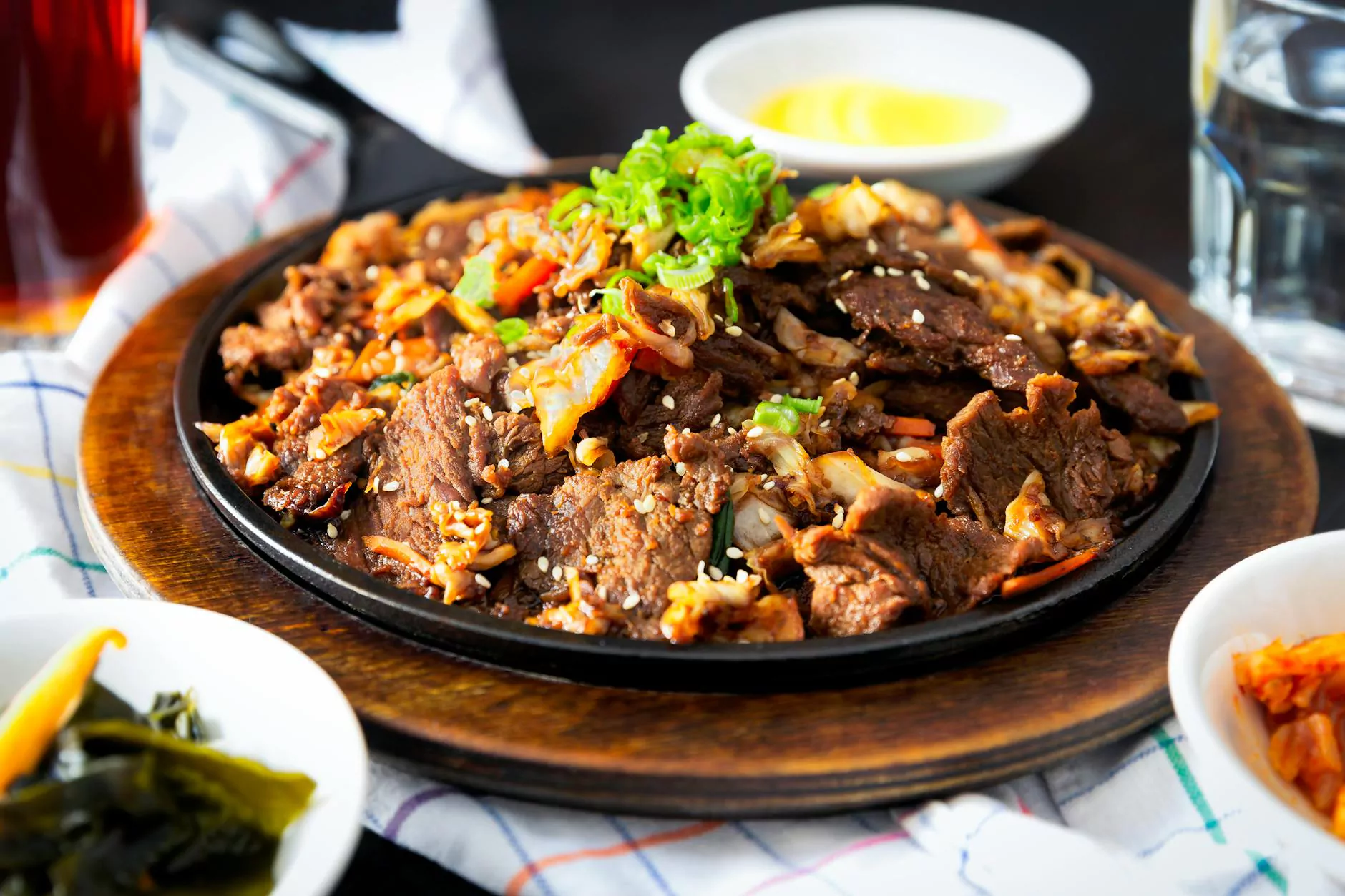 About the Event
Welcome to the Global Stews Potluck Dinner hosted by St Andrew's Episcopal Church! This community event is aimed at bringing people from all walks of life together to celebrate diverse cultures, faith, and beliefs. It is an occasion where attendees can enjoy a delicious assortment of stews from around the world, discover new flavors, and foster meaningful connections within the community.
Join us for a Culinary Journey
Our Global Stews Potluck Dinner is a unique opportunity to embark on a culinary journey that showcases the rich tapestry of flavors from various cultures. With participants from different backgrounds contributing their favorite stews, attendees can savor a wide range of traditional and contemporary dishes, each with its own story and significance.
Experience Cultural Diversity
At St Andrew's Episcopal Church, we believe in embracing diversity and celebrating cultural differences. The Global Stews Potluck Dinner serves as a platform to honor our diverse community, where individuals from different faiths and beliefs come together to share a meal and learn from one another. It is an inclusive event that promotes understanding, respect, and unity.
Highlighting Local and International Cuisines
Our potluck dinner offers a fusion of flavors from both local and international cuisines. From hearty stews simmered with fresh, locally sourced ingredients to exotic and aromatic recipes inspired by distant lands, there is something to please every palate. Experience the vibrant tastes and aromas that make the Global Stews Potluck Dinner an unforgettable gastronomic adventure.
Engage in Community Building
The Global Stews Potluck Dinner is not just about food; it is an opportunity to forge connections and build a strong sense of community. By participating in this event, you can engage in meaningful conversations, share stories, and create lasting friendships. Our aim is to cultivate an environment of inclusivity, where everyone feels welcome and appreciated.
Getting Involved
We encourage everyone to participate in the Global Stews Potluck Dinner. Whether you are a skilled chef or simply love to cook, bring your favorite stew to share with others. Additionally, if you are interested in helping with the event's organization, decorations, or entertainment, please reach out to our event coordinators. Together, we can make this event a truly memorable and enriching experience.
Save the Date
Mark your calendars for the upcoming Global Stews Potluck Dinner on [Event Date]. Join us at St Andrew's Episcopal Church as we celebrate diversity, foster intercultural connections, and indulge in an array of mouthwatering stews. Don't miss out on this incredible opportunity to embrace different flavors, traditions, and stories that make our community unique.
Conclusion
The Global Stews Potluck Dinner at St Andrew's Episcopal Church is more than just a culinary event. It is a celebration of community, diversity, and the richness of human connections. By coming together to share a meal, we can bridge cultural gaps, foster understanding, and promote an environment of inclusivity. Join us for a delightful evening filled with laughter, friendship, and, of course, an extensive selection of delicious stews!