Mass Schedule | Cincinnati, OH
Mar 14, 2021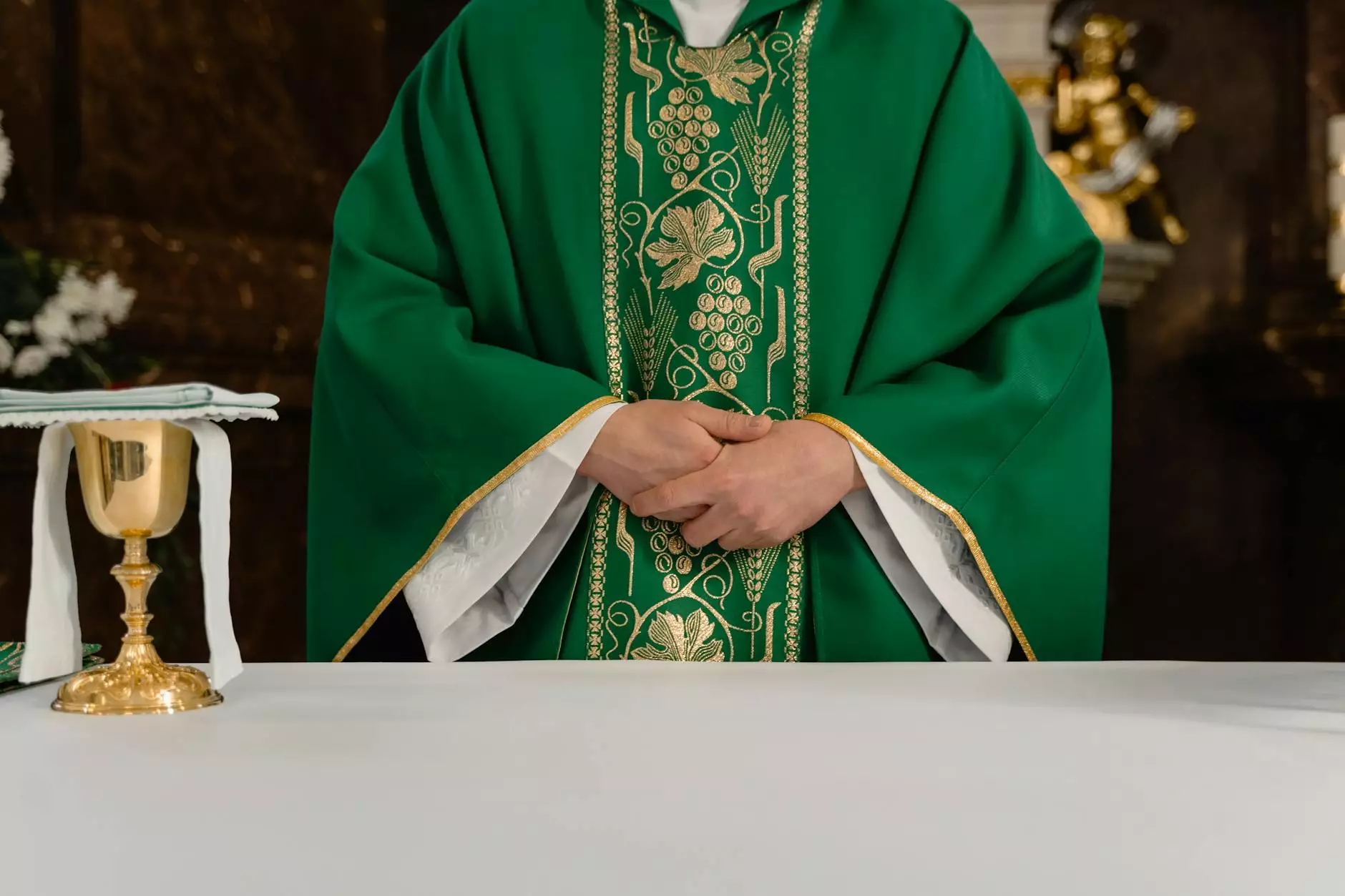 Your Guide to St Andrew's Episcopal Church Mass Schedule
Welcome to St Andrew's Episcopal Church, a vibrant and inclusive faith-based community located in Cincinnati, Ohio. We extend a warm invitation to all individuals seeking spiritual growth, fellowship, and a place to call home in their faith journey. Here at St Andrew's, we are committed to fostering a nurturing environment where everyone is welcome, regardless of their background or beliefs.
Our Mission
At St Andrew's, our mission is to provide a space for worship, service, and community involvement. We strive to deepen our relationship with God and share the transformative power of the Gospel with others. Through prayer, meaningful discussions, and acts of love, we aspire to positively impact the lives of those around us and contribute to the well-being of our local community.
Mass Schedule and Services
Our Mass schedule offers a variety of services throughout the week, catering to different spiritual needs and preferences. Whether you are a regular attendee or a first-time visitor, we have a service that will resonate with you.
Sunday Services:
8:00 AM - Traditional Holy Eucharist: This early morning service follows a traditional format and provides a serene and reflective environment for worship.
10:30 AM - Contemporary Holy Eucharist: Our contemporary service infuses modern elements into the worship experience, incorporating uplifting music and engaging sermons.
5:00 PM - Sunday Evening Eucharist: The Sunday Evening Eucharist service offers a peaceful way to conclude the weekend, providing a unique evening liturgy.
Weekday Services:
Wednesday - Healing Service: Our Healing Service on Wednesdays focuses on prayers for physical, emotional, and spiritual healing. Join us for this intimate and supportive gathering.
Thursday - Morning Prayer: The Morning Prayer service is a beautiful way to start your day, setting the tone for peace and guidance.
Special Services and Events:
In addition to our regular Mass schedule, St Andrew's also hosts various special services and events throughout the year. These events may include holiday celebrations, guest speakers, musical concerts, and more. We encourage you to check our website or contact our office for information about upcoming events.
Your Spiritual Home in Cincinnati
St Andrew's Episcopal Church is more than just a place of worship. It is a community where individuals come together to support, learn, and grow in their faith. We offer opportunities for spiritual education, fellowship in small groups, and service-oriented initiatives to give back to society.
Our dedicated clergy, staff, and volunteers are here to guide you on your spiritual journey, answer any questions you may have, and provide a welcoming environment for you to explore and deepen your faith.
Contact Us
We invite you to join us for our Mass services and experience the love and grace of God. If you have any inquiries or would like further information about St Andrew's Episcopal Church, please feel free to reach out to us:
Phone: (123) 456-7890
Email: [email protected]
Address: 123 Church Street, Cincinnati, OH 12345
Thank you for considering St Andrew's Episcopal Church as your spiritual home. We look forward to welcoming you!