Testimony Sunday
Apr 2, 2020
Blog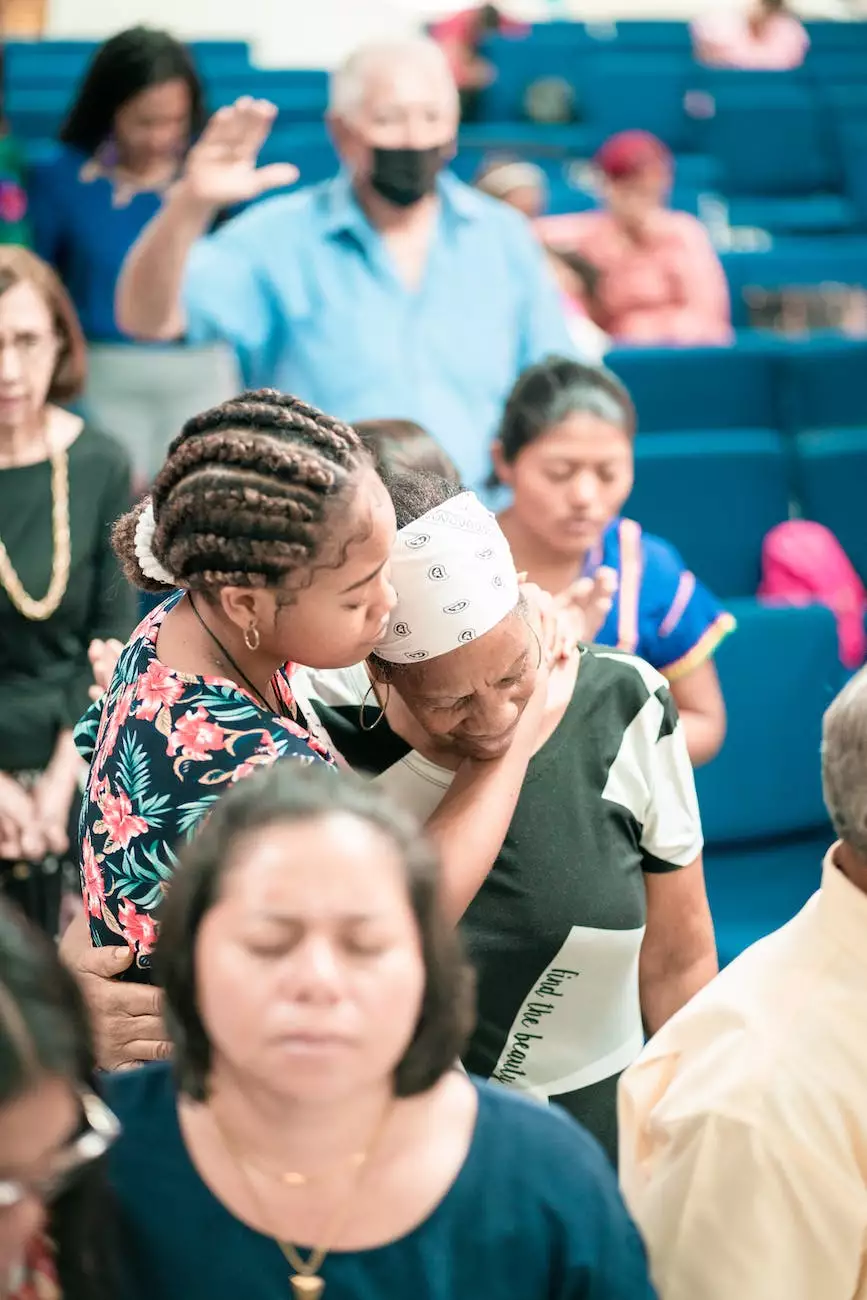 Exploring the Power of Faith and Beliefs
Welcome to Testimony Sunday at St Andrew's Episcopal Church, a day dedicated to embracing and sharing stories of faith, transformation, and spirituality. As a vibrant and inclusive faith community, we believe in the power of personal testimonies to inspire, encourage, and uplift each other in our spiritual journeys.
On Testimony Sunday, our congregation comes together to listen to powerful testimonies from members of our community who have experienced transformative moments and found solace, hope, and strength through their faith. Through these stories, we aim to create an environment where individuals can explore and deepen their own faith and beliefs.
Embracing Transformation and Spiritual Growth
At St Andrew's Episcopal Church, we believe that spiritual growth is an ongoing journey filled with moments of transformation. Testimony Sunday serves as a reminder that no matter where we are in our spiritual paths, our personal experiences have the power to shape and guide us.
During this special event, individuals from all walks of life and diverse backgrounds have the opportunity to share their stories of how faith has impacted their lives. Whether it's overcoming challenges, finding purpose, or experiencing moments of divine grace, these testimonies offer a source of inspiration and encouragement to those seeking spiritual growth.
Building a Welcoming and Inclusive Community
St Andrew's Episcopal Church is committed to creating a warm and inclusive environment where individuals of all backgrounds feel welcomed and valued. Testimony Sunday exemplifies our commitment to ensuring that everyone's voice is heard and celebrated.
Our community values the diversity of experiences and perspectives, recognizing that each person's journey with faith and beliefs is unique. By providing a platform for sharing testimonies, we foster a sense of belonging and shared connection that strengthens our community and encourages personal growth.
Joining our Vibrant Community
If you are seeking a community that embraces the power of faith and beliefs, we invite you to join us at St Andrew's Episcopal Church. Our doors are open to individuals of all ages, backgrounds, and spiritual paths.
By participating in Testimony Sunday, you will not only have the opportunity to listen to powerful testimonies but also share your own story if you feel called to do so. We believe that everyone's story matters and has the potential to touch the lives of others.
As part of our community, you can engage in various activities and programs focused on spiritual growth, meaningful connections, and impactful community service.
Discover What St Andrew's Episcopal Church Offers:
Worship Services: Join us for uplifting and inclusive worship services where we celebrate our faith through music, prayer, and reflection.
Community Outreach: Engage in meaningful outreach programs that make a positive difference in the lives of those in need, fostering compassion and empathy.
Study Groups: Participate in study groups that delve deeper into the teachings of faith, providing opportunities for spiritual exploration and growth.
Youth Programs: Nurture the spiritual development of young individuals through engaging youth programs that provide a safe space for learning, friendship, and personal growth.
Fellowship Opportunities: Connect with others in our community through fellowship events, where you can build lasting friendships and supportive relationships.
At St Andrew's Episcopal Church, we believe that faith is a journey best experienced together. Join our vibrant community and discover the transformative power of faith and beliefs.
Your Testimony Matters
Every individual's journey with faith holds a unique story waiting to be shared. Testimony Sunday is a time to embrace and celebrate these stories, understanding that they have the power to inspire, encourage, and uplift others who may be on a similar path.
Whether you are someone who has found strength through challenging times or experienced moments of profound spiritual connection, your testimony matters. Your story has the potential to make a difference in someone else's life.
Join us for Testimony Sunday at St Andrew's Episcopal Church and be part of a community that values and honors the transformative power of faith and beliefs.
Contact us today or visit our website to learn more about our community, upcoming events, and how you can become involved.