Welcome to St Andrew's Episcopal Church - April 2022
Jul 13, 2023
Blog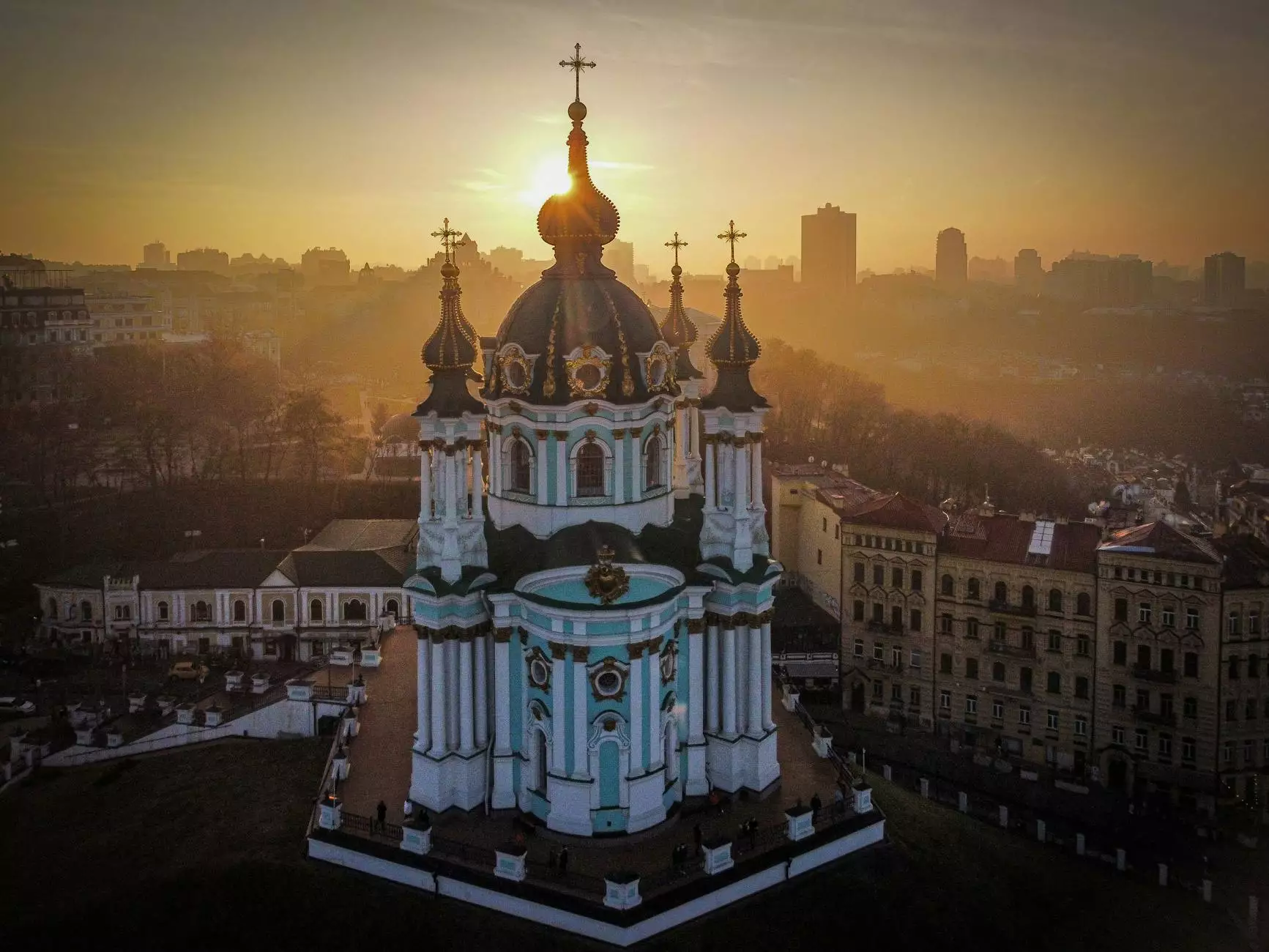 Embracing Faith and Beliefs in the Elyria Community
At St Andrew's Episcopal Church, we are dedicated to enriching the lives of individuals in the Elyria community through our strong sense of faith and beliefs. In April 2022, we invite you to join us as we embark on a journey of spiritual growth, community engagement, and celebration. Our diverse range of activities, events, and outreach programs aim to create a warm and inclusive environment for everyone.
Worship Services
Experience the power of communal worship with our meaningful and inspiring services held every Sunday throughout April. Our dedicated pastors and clergy members will guide you through moments of reflection, prayer, and praise. Join us in celebrating the beauty of faith as we explore biblical teachings and their relevance to our daily lives.
Traditional Sunday Service
Every Sunday morning, we gather at our historic church building to partake in a traditional worship service. Immerse yourself in the timeless rituals, hymns, and scripture readings that have united believers for generations. Our services are designed to create a sacred space where individuals can find solace, inspiration, and a deeper connection with God.
Contemporary Worship Service
For those seeking a more modern worship experience, we offer a contemporary service every Sunday evening in our state-of-the-art worship center. This vibrant and dynamic gathering incorporates contemporary music, multimedia presentations, and relevant teachings that resonate with individuals of all ages. Discover a fresh approach to expressing your faith in a welcoming and inclusive setting.
Engage in Fellowship and Community Outreach
St Andrew's Episcopal Church strongly believes in the power of community and the importance of extending a helping hand to those in need. In April 2022, we have organized various fellowship events and outreach programs to foster deeper connections and make a positive impact in the lives of others.
Community Volunteer Day
Join us on April 16th for a Community Volunteer Day, where we will come together as a church family to serve our local community. Whether it's cleaning up a park, assisting a local nonprofit organization, or organizing a food drive, this day of service allows us to demonstrate our compassion and commitment to making a difference. By actively engaging in volunteer work, we strive to create a stronger, more resilient community for all.
Bible Study and Discussion Groups
For those seeking to deepen their understanding of scripture and engage in thoughtful conversations, we offer a range of Bible study and discussion groups throughout the month of April. Explore the richness of God's word in an open and respectful environment, where questions are encouraged, and differing perspectives are embraced. Our experienced facilitators will guide these sessions, creating opportunities for personal growth and collective wisdom.
Special Events and Celebrations
April 2022 is a month filled with special events and celebrations at St Andrew's Episcopal Church. Join us as we come together to commemorate significant moments, honor traditions, and foster a sense of unity among our congregation.
Easter Sunday Celebration
April 17th marks Easter Sunday, the holiest day in the Christian calendar. Join us for a joyous celebration of Christ's resurrection, as we gather as a community to rejoice in the hope and redemption that Easter represents. Experience powerful worship, inspirational sermons, and engage in fellowship with others as we reflect on the profound significance of this sacred day.
April Fellowship Luncheon
On April 24th, we invite all members of our congregation to join us in a Fellowship Luncheon. This special event provides an opportunity for individuals to connect, share stories, and strengthen bonds within our church community. Enjoy delicious food, engage in meaningful conversations, and leave feeling nourished both physically and spiritually.
Join St Andrew's Episcopal Church Today
If you are searching for a welcoming and inclusive faith community in Elyria, look no further than St Andrew's Episcopal Church. Our April 2022 events and activities offer an incredible opportunity to embark on a spiritual journey, make lasting connections, and contribute to the betterment of our community. Explore our website for more information about all our upcoming events and services. We eagerly await your presence and look forward to sharing the richness of faith and beliefs with you.