Careers at St Andrew's Episcopal Church
Apr 25, 2023
Blog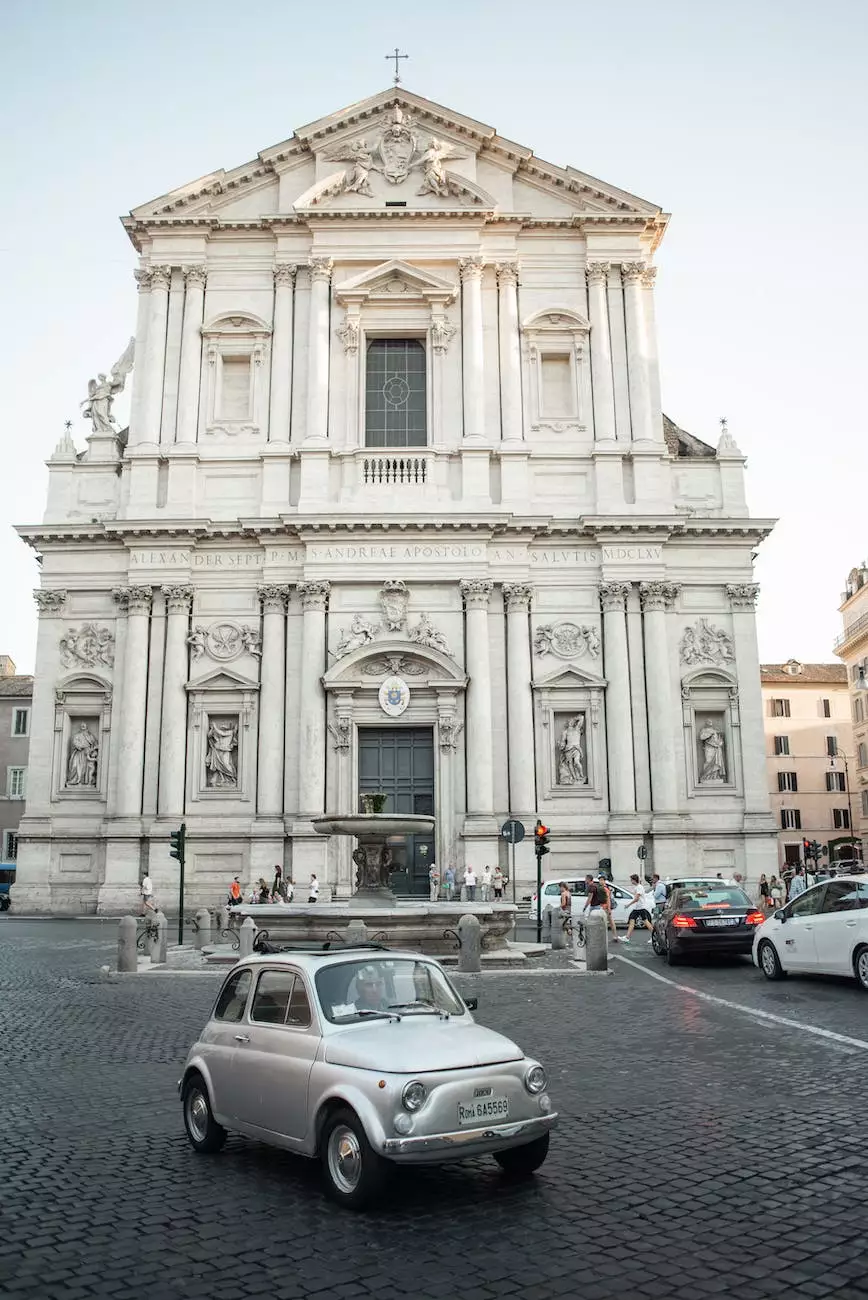 Join Our Vibrant Community and Make a Difference
At St Andrew's Episcopal Church, we believe in creating a welcoming and inclusive environment for all. We are a community rooted in faith and committed to fostering love, compassion, and understanding. If you are passionate about serving others and making a positive impact, we invite you to explore the exciting career opportunities available within our church.
Why Work at St Andrew's?
St Andrew's Episcopal Church is more than just a place of worship. It is a supportive and nurturing community that values the wellbeing of its members, both staff and congregation. When you join our team, you become part of a family that strives to create a positive change in the world.
Here are a few reasons why working at St Andrew's is fulfilling:
Meaningful Work: At the heart of our church is the desire to make a difference in the lives of others. As part of our team, you will have the opportunity to contribute to our mission and help transform the lives of those in need.
Inclusive Culture: We celebrate diversity and believe that everyone has a unique story to share. Our church community is inclusive and welcoming, providing a safe space for individuals to express their beliefs and faith.
Growth Opportunities: We encourage continuous learning and personal development. As a member of our team, you will have access to various training programs, workshops, and resources to enhance your skills and expand your knowledge.
Collaborative Environment: We believe in the power of collaboration. Our church fosters a supportive and collaborative work environment, where ideas are valued, and teamwork is encouraged.
Work-Life Balance: We understand the importance of maintaining a healthy work-life balance. Our church offers flexible work arrangements, allowing you to prioritize your personal and professional commitments.
Current Job Openings
St Andrew's Episcopal Church is currently accepting applications for the following positions:
1. Youth Ministry Coordinator
Job Description: The Youth Ministry Coordinator will be responsible for developing and overseeing programs and activities that engage and empower our youth. This includes organizing retreats, leading youth group meetings, and providing spiritual guidance.
Qualifications: We are seeking an individual with a strong passion for working with youth and a deep understanding of their unique challenges. The ideal candidate should have excellent communication skills, strong leadership abilities, and a solid foundation in Christian teachings.
Requirements: A bachelor's degree in divinity, theology, or a related field is preferred. Prior experience in youth ministry or a similar role is highly desirable.
2. Music Director
Job Description: The Music Director will lead our church choir and oversee all music-related activities. This includes selecting appropriate hymns, coordinating rehearsals, and guiding the congregation in musical worship.
Qualifications: We are looking for an individual with a strong background in music and a passion for leading worship through song. The ideal candidate should be proficient in choral conducting, knowledgeable about liturgical music traditions, and able to inspire others through their musical talent.
Requirements: A bachelor's degree in music or a related field is required. Prior experience as a music director or choir conductor is preferred.
How to Apply
If you are interested in becoming a part of our dedicated team and embracing a career in faith and beliefs, we invite you to submit your application through our online portal. Please visit our Careers page on our website for detailed job descriptions and the online application form.
We look forward to reviewing your application and getting to know you better. Together, let us create a brighter future and make a lasting impact on our community through St Andrew's Episcopal Church.