Welcome to Mega Sports Camp!
Feb 20, 2023
Blog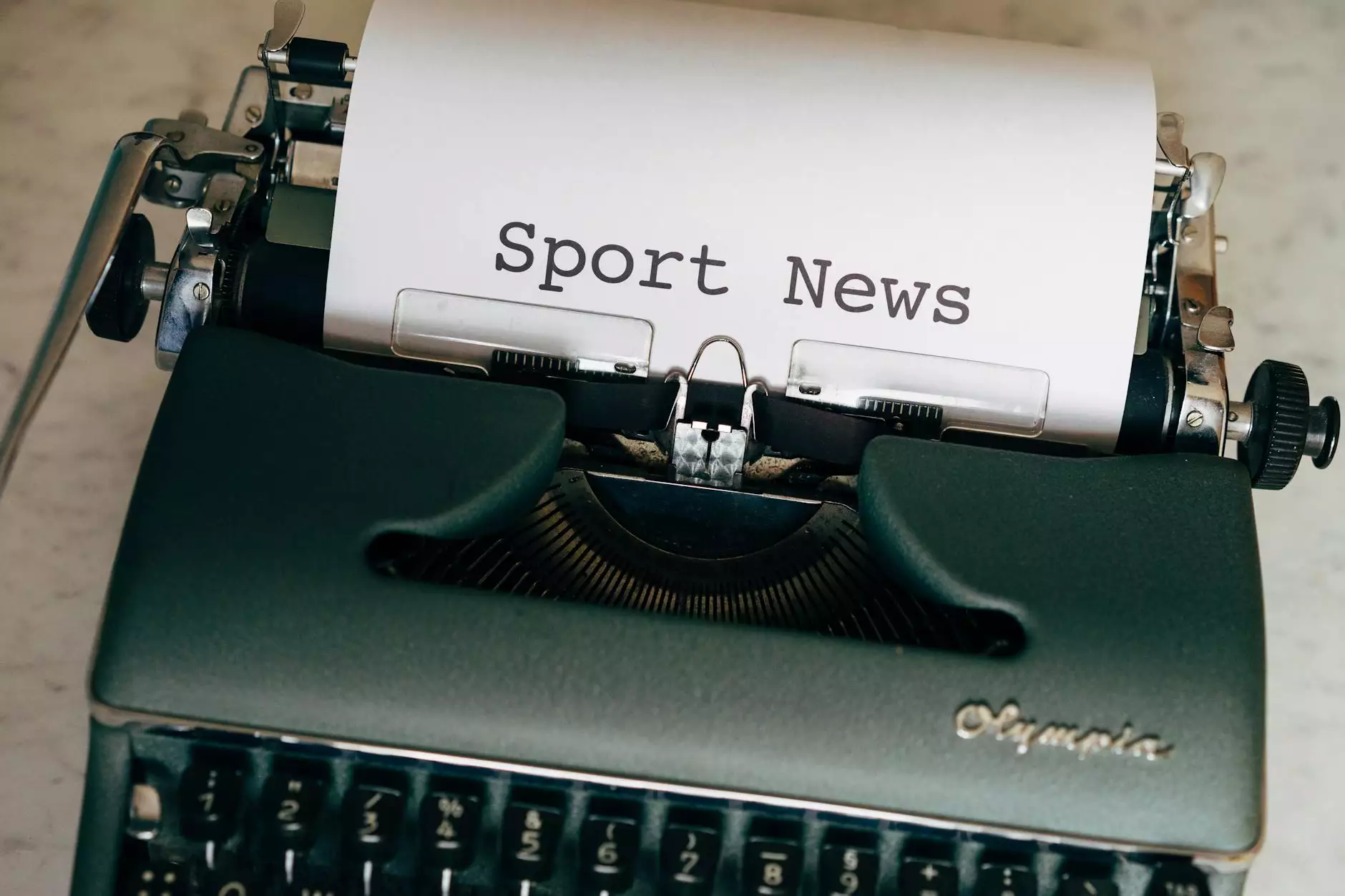 Engage in Exciting Sports at St Andrew's Episcopal Church
Join St Andrew's Episcopal Church - a prominent community hub that stands as a beacon of faith and belief - for an exhilarating week-long adventure at Mega Sports Camp. This unique program brings together kids and teens from all walks of life, providing them with an opportunity to engage in various sports and enhance their skills under the guidance of experienced coaches and passionate volunteers.
Enriching Physical and Spiritual Growth
At Mega Sports Camp, we believe in nurturing the holistic development of young individuals. Our goal is to create an environment that fosters both physical and spiritual growth. Through engaging in exciting sports activities, participants not only enhance their athletic abilities but also learn important life values such as teamwork, perseverance, and sportsmanship.
Wide Range of Sports Activities
Our Mega Sports Camp offers a diverse range of sports activities to cater to the varying interests and skills of participants. From soccer and basketball to swimming and gymnastics, there is something for everyone. Participants have the freedom to choose activities based on their preferences and explore new sports while having fun.
Developing Skills through Expert Guidance
Our team of dedicated coaches and volunteers possess extensive experience in their respective sports disciplines. They are passionate about imparting their knowledge and helping young athletes develop their skills to reach their full potential. Through expert guidance, participants can gain valuable insights, refine their techniques, and build a strong foundation in their chosen sports.
Emphasizing Safety and Inclusivity
At St Andrew's Episcopal Church, we prioritize the safety and well-being of all participants. Every sports activity is carefully structured and supervised to ensure a secure environment. Mega Sports Camp promotes inclusivity by welcoming kids and teens of all abilities. We firmly believe in providing everyone with equal opportunities to participate and thrive, regardless of their skill level.
Fostering Lasting Friendships and Community
Apart from the sporting aspect, Mega Sports Camp also encourages participants to foster lasting friendships and become part of a vibrant community. Through team-building exercises, friendly competitions, and collaborative activities, individuals develop interpersonal skills, learn to support and encourage each other, and create lifelong bonds.
Register for Mega Sports Camp Today!
Join us at St Andrew's Episcopal Church for an unforgettable week of sports, personal growth, and community connections. Registration for Mega Sports Camp is now open. Secure your spot today and embark on a journey filled with excitement, learning, and memorable experiences.
Contact Us
For any inquiries or registration assistance, please don't hesitate to contact us. We are here to help!
Phone: 123-456-7890
Email: [email protected]
Address: 123 Main Street, Elyria, OH 44035