Christmas 2021 — Sermons
Feb 10, 2022
Blog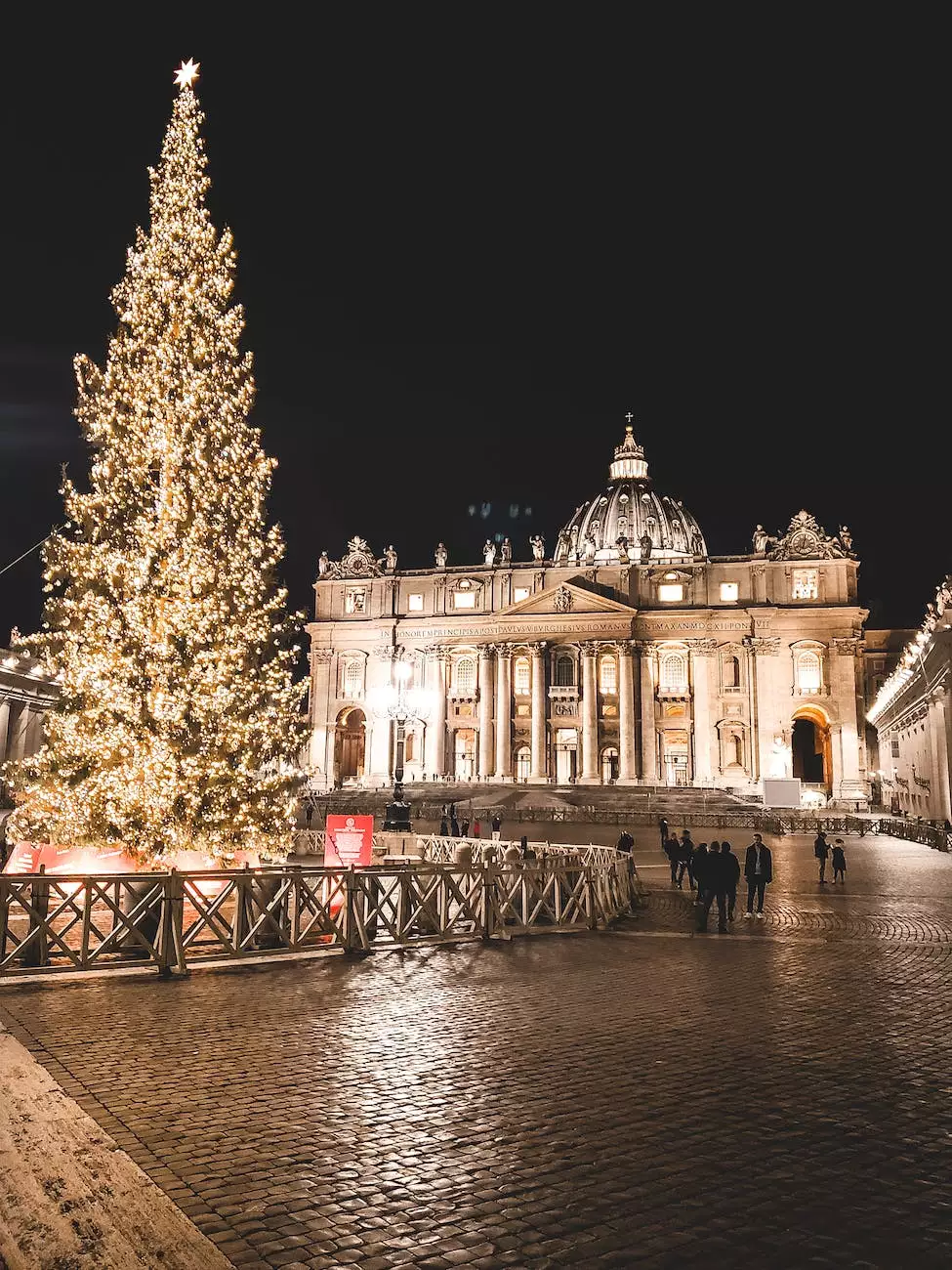 Welcome to St Andrew's Episcopal Church, where we invite you to join us in embracing the spirit of Christmas. Experience the joy and wonder of this special season as we gather in fellowship to celebrate the birth of Jesus Christ. Through our inspiring sermons, we aim to deepen our understanding of faith and beliefs, fostering a sense of community and harmony.
Embrace the Spirit of Christmas
Christmas is a time of reflection, love, and gratitude. It is an opportunity for us to come together and appreciate the blessings in our lives. At St Andrew's Episcopal Church, we believe that Christmas is not just a date on the calendar, but a celebration of faith and a reminder of the hope and joy that Jesus brings.
Our vibrant community, composed of individuals with diverse backgrounds and experiences, comes together during this festive season to share stories, support one another, and strengthen their connection with God. Through our meaningful sermons, we offer insights and guidance to navigate life's challenges and experience spiritual growth.
Celebrate with Meaningful Sermons
At St Andrew's Episcopal Church, our Christmas sermons provide a platform for deep introspection and exploration of faith and beliefs. We understand the importance of addressing topics that resonate with our congregation, elevating their spiritual experiences and fostering a sense of connection to the divine.
Our experienced and compassionate clergy members deliver sermons that encompass a wide range of themes, including the significance of the Nativity, the power of love and forgiveness, the hope that Christ brings, and the importance of spreading kindness and compassion. Each sermon is carefully crafted to provide practical insights, drawing upon Scripture, personal stories, and the timeless teachings of Jesus Christ.
Explore Our Wide Range of Sermons
Our Christmas 2021 sermon collection encompasses various topics that align with the needs and interests of our community:
The Miracle of Christmas
Discover the miraculous events surrounding the birth of Jesus Christ and reflect upon the profound impact His arrival had on the world. Explore the symbolism and meaning behind the Nativity, and draw inspiration from the enduring faith and hope it represents.
Love and Forgiveness
Embrace the Christmas spirit by exploring the transformative power of love and forgiveness. Learn how these virtues can heal wounds, restore relationships, and create a sense of peace and harmony in our lives and communities.
Spreading Kindness and Compassion
Christmas is a time when acts of kindness and compassion have a profound impact on those around us. Our sermons prompt introspection on how we can extend these qualities beyond the holiday season, fostering a more compassionate and inclusive society.
Hope for the Future
Amidst the challenges and uncertainties of the world, the Christmas season reminds us of the hope that Jesus offers. Engage with sermons that explore the nature of hope and how to cultivate it in our lives, bringing light in times of darkness.
Connect with Our Vibrant Community
At St Andrew's Episcopal Church, Christmas is more than just attending sermons. It is an opportunity to connect with our vibrant and inclusive community, who share a common desire to grow spiritually and live out the teachings of Jesus Christ.
Through various events and activities, we encourage individuals of all ages to engage in fellowship and strengthen their relationships with one another. From festive gatherings to charitable initiatives, there are abundant opportunities to get involved and experience the true meaning of Christmas alongside like-minded individuals.
Join Us this Christmas 2021
At St Andrew's Episcopal Church, we extend a warm invitation for you to join us this Christmas season. Explore our inspiring sermons, connect with our vibrant community, and embrace the joy and wonder of this special time of year. Allow our sermons to uplift and guide you, serving as a source of inspiration and strengthening your faith.
Embark on a transformative journey this Christmas 2021 with St Andrew's Episcopal Church. Experience the joy, love, and hope that this season symbolizes, and allow it to shape your life and enrich your faith. Together, let us celebrate the birth of Jesus Christ and embrace the true spirit of Christmas.
Category: Community and Society - Faith and Beliefs
Business Name: St Andrew's Episcopal Church
Website:http://saintandrew-elyria.org/sermons/category/Christmas+2021