Tetélestai at St. Barnabas
Aug 18, 2018
Blog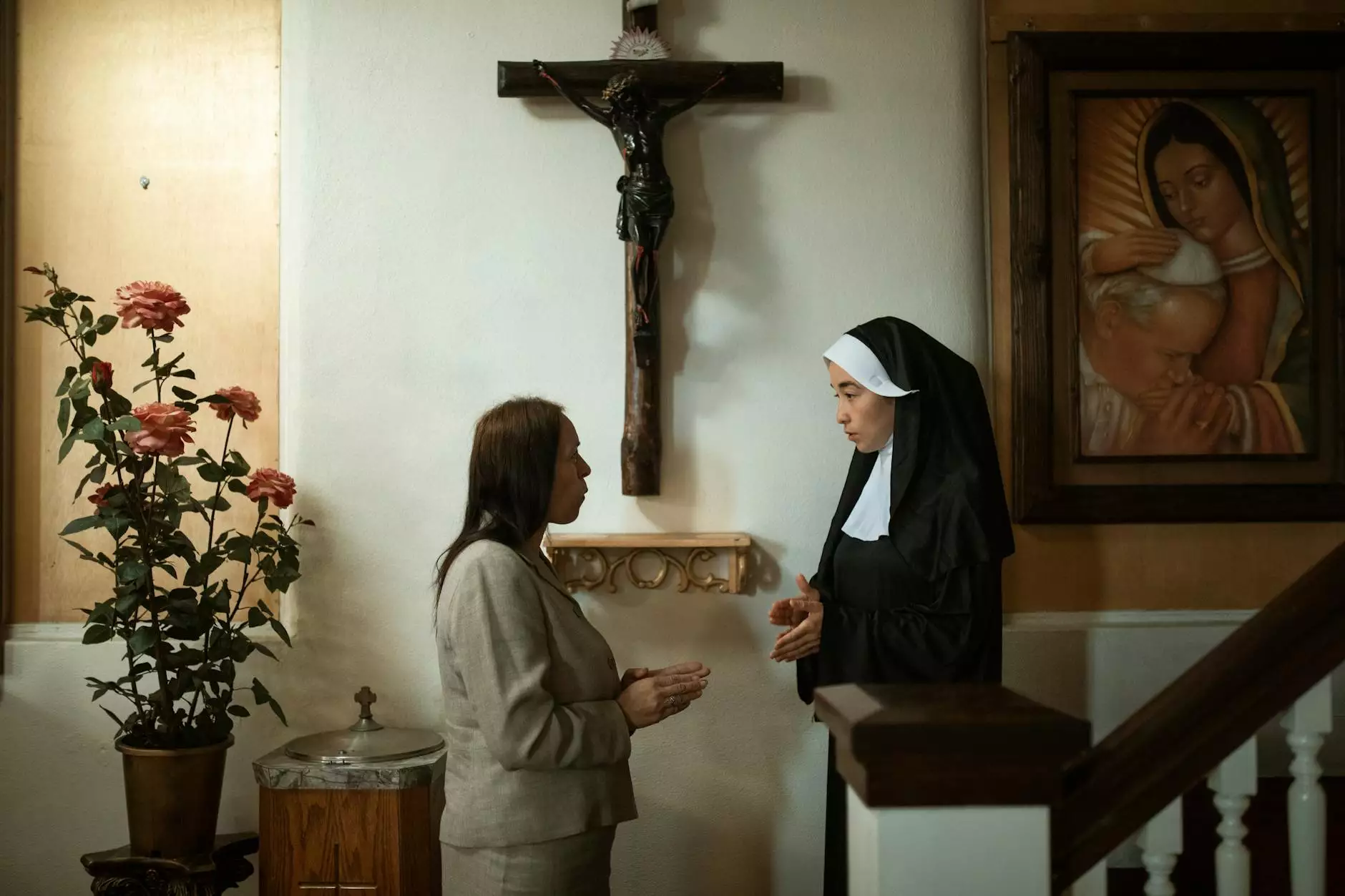 A Vibrant Community Initiative by St Andrew's Episcopal Church
Empowering Lives, Strengthening Faith
Welcome to Tetélestai at St. Barnabas, a transformative initiative brought to you by St Andrew's Episcopal Church, located in the heart of Elyria, Ohio. As an integral part of our mission to serve and connect with the community, Tetélestai offers a remarkable opportunity for spiritual growth, solace, and a supportive faith-based environment.
Discover Tetélestai
At Tetélestai, we are dedicated to creating a space where individuals can find meaning, purpose, and connection through shared experiences and thoughtful exploration of their faith. Our passionate and dedicated team at St Andrew's Episcopal Church works tirelessly to foster an environment that encourages personal growth and spiritual enrichment. With a variety of programs, workshops, and events, Tetélestai empowers lives and strengthens faith within our community.
Journey Towards Spiritual Enlightenment
At the core of our mission is the belief that each person's spiritual journey is unique and sacred. Through engaging activities, educational resources, and dynamic leadership, we provide opportunities for individuals to deepen their understanding of spirituality and develop a stronger connection with their faith.
Community Involvement
As a highly inclusive community and society, we encourage everyone, regardless of background or beliefs, to join us at Tetélestai. Together, we foster a nurturing environment where individuals can build lasting connections and experience the power of collective support. Through community engagement and acts of service, we strive to make a positive impact and spread love and compassion to those in need.
Programs and Workshops
Our range of comprehensive programs and engaging workshops caters to individuals of all ages, backgrounds, and interests. From interactive Bible studies to meditation sessions, from healing workshops to lectures delivered by renowned theologians, Tetélestai offers a diverse array of opportunities for growth and enlightenment.
Program Highlights:
Exploring Spirituality: Delve deep into various spiritual practices, understand different religious traditions, and explore the universal elements that connect humanity as a whole.
Healing Circle: Join our supportive community where individuals gather to share their stories, uplift one another, and find solace and healing through the power of faith and empathy.
Spiritual Retreats: Immerse yourself in serene surroundings and engage in contemplative practices, allowing for relaxation, reflection, and rejuvenation of the mind, body, and soul.
Community Outreach: Participate in meaningful initiatives that aim to uplift the underprivileged, enhance social justice, and create a compassionate community driven by love and inclusivity.
Get Involved with Tetélestai
Join St Andrew's Episcopal Church and become an active member of our vibrant and spiritually enriching community. Discover the transformative power of Tetélestai as we embark on a shared journey of faith, growth, and service.
Whether you are seeking solace, spiritual guidance, or a loving community, Tetélestai offers a sanctuary where you can embrace your spirituality, deepen your connection with God, and find support in fellow seekers of faith. Visit us at our convenient location in Elyria, Ohio, and experience the profound impact of Tetélestai at St. Barnabas.
Start your spiritual journey with us today – together, we can create a brighter future grounded in faith, love, and compassion.