Anointing of the Sick - St. Barnabas Parish
Mar 5, 2019
Blog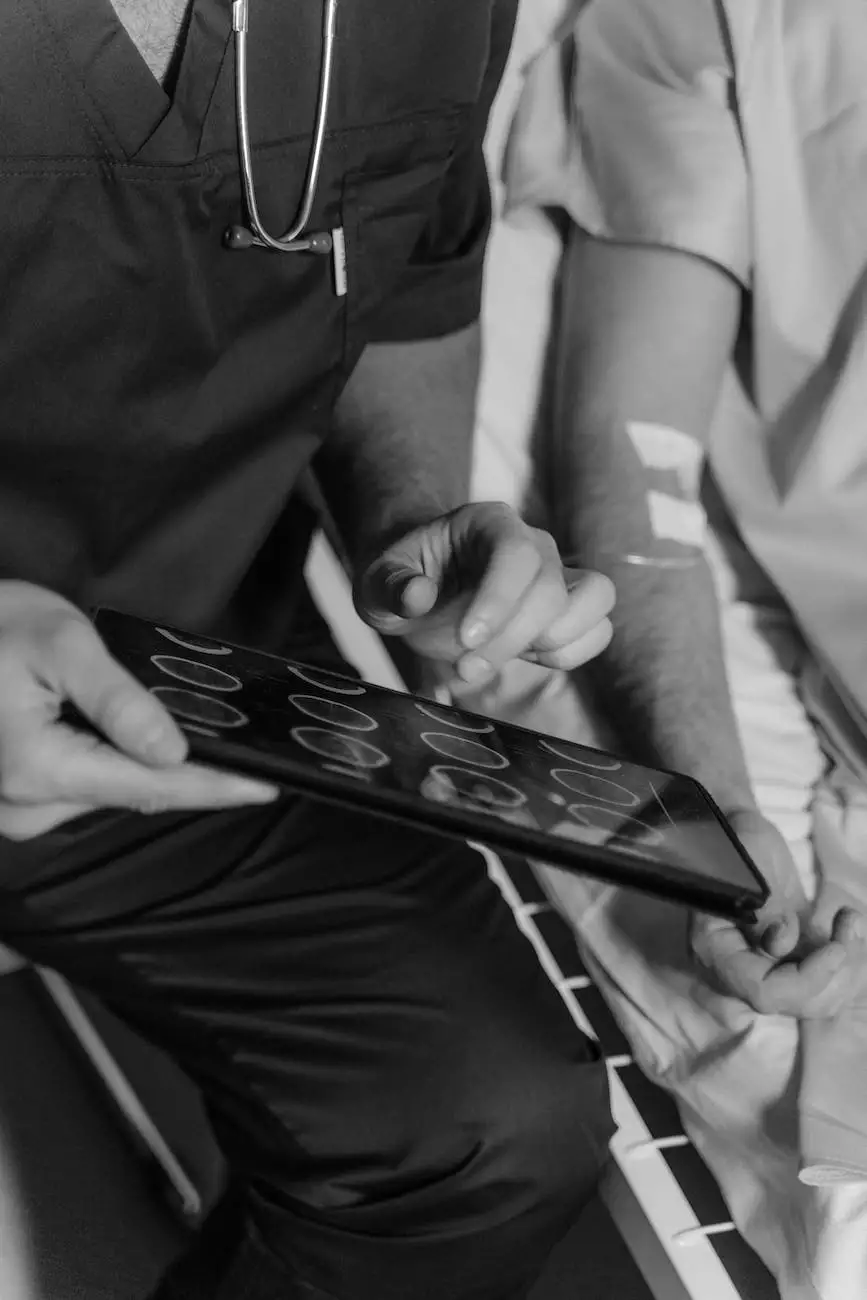 Supporting and Healing Through the Anointing of the Sick
Welcome to St Andrew's Episcopal Church, a place where faith, hope, and love intersect. We understand the importance of spiritual and emotional well-being, especially when facing illnesses and hardships. Our Anointing of the Sick ministry aims to provide support and healing to individuals in need.
Anointing of the Sick - Offering Healing and Comfort
In accordance with our deep-rooted beliefs, the Anointing of the Sick is a sacramental practice that represents God's love and compassion for those who are suffering physically, emotionally, or spiritually. Our ministry is dedicated to extending this profound gesture of healing and comfort to all members of the community.
Through the anointing, we seek to bring solace, strength, and spiritual well-being to individuals facing illnesses, surgeries, or other challenging circumstances. It is a powerful way to unite faith, prayers, and the divine presence for those in need.
A Welcoming Environment for All
One of the core values at St Andrew's Episcopal Church is creating a welcoming and inclusive environment for everyone. Our Anointing of the Sick ministry does not discriminate based on denomination, age, or background. We believe in serving all who seek spiritual comfort and support, regardless of their affiliation or beliefs.
Whether you are a member of our Parish or a visitor, our doors are open to you. Our compassionate team is here to provide the sacrament of Anointing of the Sick, listen to your concerns, and offer prayers for your healing and well-being.
Experienced and Caring Ministry Team
At St Andrew's Episcopal Church, we are fortunate to have a dedicated team of clergy and volunteers who oversee the Anointing of the Sick ministry. They possess a deep understanding of the sacrament and its significance in spiritual healing.
Our ministry team has undergone extensive training and has vast experience in providing comfort to those in need. They deliver the sacrament with compassion, respect, and sensitivity, ensuring that individuals feel heard, supported, and cared for during challenging times.
How the Anointing of the Sick Works
The Anointing of the Sick is conducted with reverence and solemnity. If you or someone you know requires the sacrament, please reach out to our St Andrew's Episcopal Church office to schedule an appointment. Both scheduled and emergency anointing services are available.
During the sacrament, a member of our ministry team will anoint the forehead and hands of the individual with holy oil while reciting prayers. These sacred actions symbolize the healing power and presence of God. The anointing ceremony is often followed by individual prayers for the person's specific needs and intentions.
Supporting Spiritual Well-being Beyond the Sacrament
At St Andrew's Episcopal Church, our commitment to nurturing spiritual well-being extends beyond the sacramental act itself. We offer various support programs and resources to help individuals and families cope with the challenges of illness and find solace in faith.
Our pastoral care team is available to provide ongoing guidance, counseling, and spiritual support. We understand that the journey of healing involves more than a single act and are here to walk alongside individuals and their loved ones in their unique experiences.
Join Us at St Andrew's Episcopal Church
If you or someone you know could benefit from the Anointing of the Sick or if you simply wish to be part of our inclusive and supportive community, we extend a warm invitation to join us at St Andrew's Episcopal Church. Together, we can find strength, hope, and healing on our spiritual journey.
Contact our office today to schedule an appointment or to learn more about our Anointing of the Sick ministry. We look forward to supporting you.
Keywords: Anointing of the Sick, St. Barnabas Parish, St Andrew's Episcopal Church, sacrament, healing, comfort, spiritual well-being, support, ministry, inclusive, compassionate, clergy, volunteers, reverence, holy oil, prayers, pastoral care, guidance, counseling, solace, appointment, community