HOMILY OF POPE FRANCIS - Mass, Imposition of the Pallium
Feb 23, 2022
Blog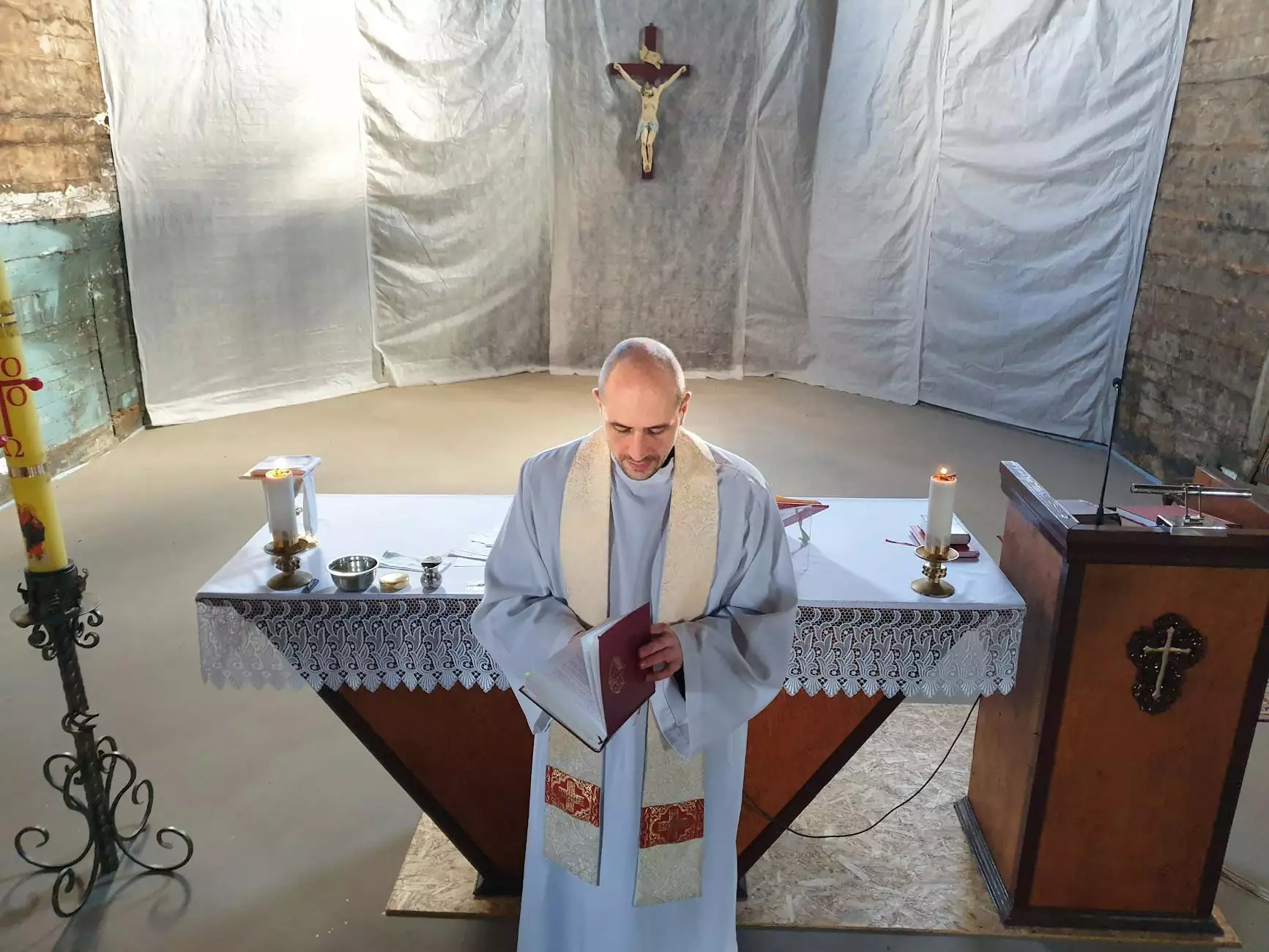 Pondering the Words of Wisdom from Pope Francis
Welcome to St Andrew's Episcopal Church, where we invite you to delve into the profound teachings of Pope Francis. Join us as we explore his inspiring homily delivered during the Mass and the imposition of the Pallium.
A Moment of Spiritual Reflection
At St Andrew's Episcopal Church, we believe in the power of reflection and the significance of spiritual growth. Pope Francis, a beacon of hope and love, shares valuable insights during this sacred occasion.
Embracing the Message of Love and Compassion
Pope Francis reminds us of the importance of embracing love, empathy, and compassion in our lives. During the Mass, he speaks passionately about the love of God, encouraging us to extend this love to our neighbors, regardless of their backgrounds.
Unity through Faith
As Pope Francis emphasizes the unity of the Church, we realize the profound connections that exist among believers worldwide. He highlights the significance of faith in fostering harmonious relationships and strengthening our communities.
Respecting and Protecting Human Dignity
The Pope's words echo the core values of St Andrew's Episcopal Church. He calls upon us to uphold and respect the inherent dignity of every individual, fostering a society where justice and equality prevail.
Embracing Diversity and Inclusion
During the Pallium imposition, Pope Francis emphasizes the importance of embracing diversity and inclusion. Our community at St Andrew's Episcopal Church celebrates the uniqueness and richness that different backgrounds bring, as together we strive towards unity and love.
Fostering Social Justice
Pope Francis reminds us of our responsibility as members of society to actively promote social justice. He invites us to use our voices and actions to alleviate suffering, advocate for the marginalized, and create a more equitable world.
A Spiritually Enriching Community
St Andrew's Episcopal Church embodies the teachings and inspiration found in the homily of Pope Francis. With a strong foundation in faith and beliefs, our community actively engages in transformative acts of service, fostering a profound connection with God and one another.
Join Us on the Path of Faith and Reflection
We invite you to join St Andrew's Episcopal Church as we heed the profound words of Pope Francis. Embrace the power of his homily, allowing it to guide your journey towards a more compassionate, inclusive, and faith-driven life.
Discover Our Faith-Centered Community and Society
St Andrew's Episcopal Church stands as a pillar of community and society, where faith and beliefs intertwine to create a transformative environment. Explore our robust programs and ministries, dedicated to nurturing spiritual growth, fostering connection, and promoting positive social change.
1. Engaging Worship Services
Experience vibrant worship services in the company of fellow worshipers who are committed to deepening their spiritual connection. Our inclusive and uplifting services provide a space for prayer, reflection, and communion with God.
2. Education and Formation
Engage in lifelong learning and spiritual formation through our diverse educational programs. These programs cater to individuals of all ages, helping them develop a deeper understanding of their faith and equipping them to become compassionate leaders in their communities.
3. Community Outreach
Keeping true to the teachings of Christ, St Andrew's Episcopal Church actively engages in community outreach initiatives. Through collaborative efforts, we strive to uplift the marginalized, provide support to those in need, and advocate for social justice.
4. Fellowship and Connection
Forge meaningful connections with like-minded individuals who are passionate about living out their faith. Our community offers engaging fellowship opportunities, fostering a sense of belonging and unity as we journey together on the path of discipleship.
5. Sustainable Stewardship
St Andrew's Episcopal Church recognizes the importance of responsible stewardship. We are committed to promoting environmental sustainability and caring for the world that God has entrusted to us. Join us in our efforts to preserve and protect our planet.
Immerse Yourself in the Words of Pope Francis
Delve deeper into the powerful and transformative teachings of Pope Francis as he delivers an inspiring homily during the Mass and the imposition of the Pallium. At St Andrew's Episcopal Church, we invite you to explore his words, reflect upon their significance, and embark on a journey of spiritual growth and understanding.
Unlock the Power of Faith and Beliefs
St Andrew's Episcopal Church welcomes you to a community where faith and beliefs serve as a catalyst for positive change. Discover the transformative power of spirituality, unity, and compassion, as we strive to make a meaningful impact in the world.